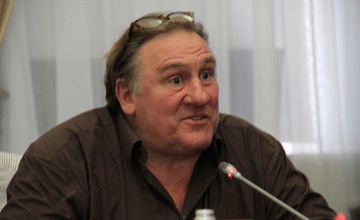 Famous actor Gerard Depardieu has arrived in Baikonur to watch the launch of a new crew expedition to the International Space Station, RIA Novosti reports.

Depardieu told reporters that he will watch spacecraft launch for first time. He said that he came to the launch site at the invitation of the Kazakh side.

Responding to a question if he would like to go to space, Depardieu replied with a joke: "I'd really like to, but I'm probably too big for that."
September 26 2013, 16:56