By Laura Suleimenova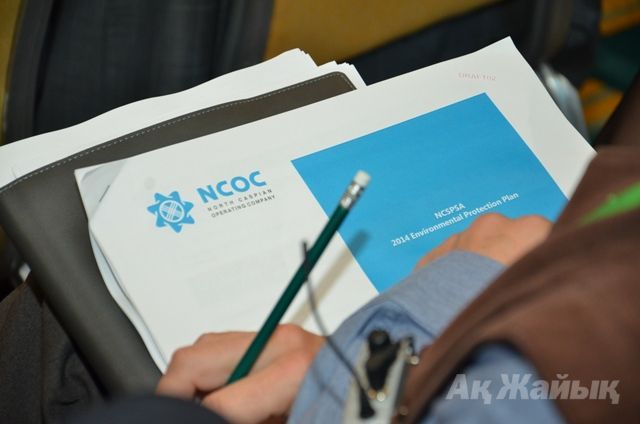 A Kazmunaygas subsidiary KMG-TransCaspian LLP has become the new owner of North Caspian Oil Spill Response Base, not emergency ministry as was previously expected.
The statement sounded at a public hearing dedicated to North Caspian project's 2014 nature protection plan.
Gulsim Mutysheva, deputy manager of NCPOC's safety department, said the company is finalizing a contract to rent venues for oil spill response equipment placement.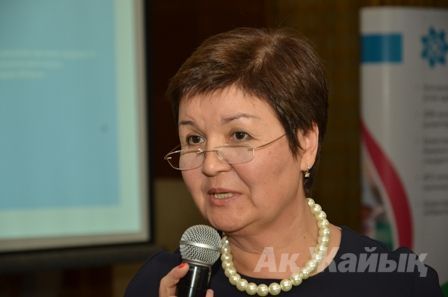 Gulsim Mutysheva, deputy manager of NCPOC's safety department
During a question & answer session following Ms Mutysheva's speech, the director of KazNIGRI Kossan Taskinbayev wondered why the base which his institute had designed and was built for NCOC has ended up under a KMG subsidiary all of a sudden.
He also asked why despite sounding assurances that oil wouldn't flow without a base, the first barrels have already been pumped out while the base is still being arranged.
A NCPOC representative Gani Zharekessov confirmed that KMG-Transcaspian was the base owner, not TenizService, another KMG subsidiary that built it.
NCOC's corporate services director Murat Mukashev told that NCOC, as the operator of North Caspian Project, could build the base on its own back then, but in order to develop local content they trusted it to KMG and affiliates.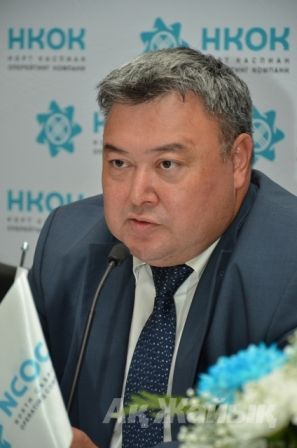 Murat Mukashev, NCOC's corporate services director Murat Mukashev
According to Zharekessov, the contract envisages renting only a part of the base to maintain some offshore operations.
Earlier, at a conference in Almaty a KMG representative told about an option where NCPOC and Emergency Ministry divisions could use the base jointly. Under the plan they also intended to create an offshore emergency rescue service based on paramilitary well-kill unit Ak Beren.

Mr Zharekessov said the base was initially visioned as a backup in case of oil spills, as every facility in North Caspian Project has relevant equipment, mainly in Bautino and Atyrau's river port.
Now, if a contract is signed with KMG-Transcaspian, equipment intended for response to oil spills in shallow waters will be moved from the river port to North Caspian Oil Spill Response Base.

Interesting that KMG lobbies construction of a base by its subsidiary using the project's money in a location convenient for them, notwithstanding environmentalists' opinions, and then the base mysteriously finds itself in the ownership of another KMG subsidiary in the quality of 'a mere backup facility'.
As the advisor to Kazakh Institute of Oil and Gas [KING] director Zhaksybek Kulekeyev once said, the base is completely useless in winters due to its location.
Not important, because a KMG offshoot will properly get money from NCPOC for rent.
September 23 2013, 16:41