By Zulfiya Bainekeyeva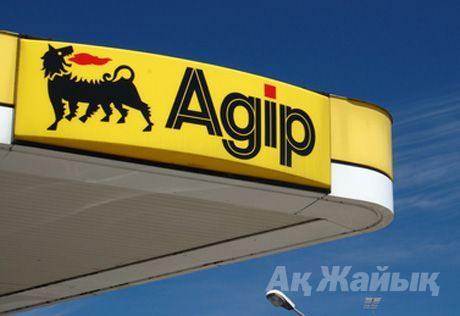 Did you hear of forthcoming merger of NCOC's two agents - Agip KCO B.V. and NCPOC into a united company titled Nomad?
Maybe, but NCOC tagged the information a rumour and refused to comment.
To a formal request sent August 28 came a response from external communications manager Hans Wenk. "NCOC does not comment rumours about its organizational model," he wrote back.
Given this, all talks among employees in both offices are about the alleged merger.
Being the successor of Agip KCO, North Caspian Operating Company B.V. (NCOC) is a project operator under North Caspian Production Share Agreement since 2009 that carries out the general strategy of a consortium of seven shareholders, ensures planning and coordination, leads geologic studies, and cooperates with concerned parties, in particular, with public agencies.
Today, NCOC has four agent companies, each responsible for particular work: Agip KCO covers Phase 1 - experimental development and drilling; Shell Development Kashagan B.V. (SDK) is accountable for planning, development operations and Phase 2 offshore facilities construction, as Agip executes onshore construction; Exxon Mobil Kazakhstan Inc carries on drilling operations in Phase 2; a joint venture of KMG and Shell should manage operations during all following phases through NC Production Operations Company (NCPOC).
Among agents are consortium members only.
In the long view, current agent Agip KCO had to handover every property - its onshore and offshore assets and pipelines (Bolashak Plant, process units at islands, production bases, warehouses, production equipment, etc) - to a NCOC designated agent.
But transfer of an enormous property registered with Agip KCO has bumped up against procedural, financial and legal challenges.
The process, as expected, dragged on and mechanisms developed to handover everything built by Italians, in fact, faced a mass of formalities, which could eventually lead to further delays of the entire project and another cost increase.
All this while, the consortium sought acceptable ways, even selling all assets for a dollar and giving them under the management of agent NCPOC. Apparently, something went wrong with the idea.

Once we dared to comment a still unconfirmed information, we will recall another unconfirmed fact: they say that Italians, despite continuous criticism from all members of the consortium, showed no desire to leave their 'long-inhabited' place.
Since all is fair in war, they used every opportunity to stay, even the stunning extradition of fugitive banker Mukhtar Ablyazov's wife and daughter to Kazakhstan late May.
Then, Italy's media had openly blamed Eni, of which Agip KCO is a subsidiary, for that shady deportation.
Whatever it is, a merger will benefit all concerned parties: Agip KCO will stay in Kazakhstan, while Shell and KMG, as planned, will eventually manage operations at all further stages.
Incumbent managing director of Agip KCO Umberto Carrara is considered the most likely head of the new structure.

September 19 2013, 15:37