By Laura Suleimenova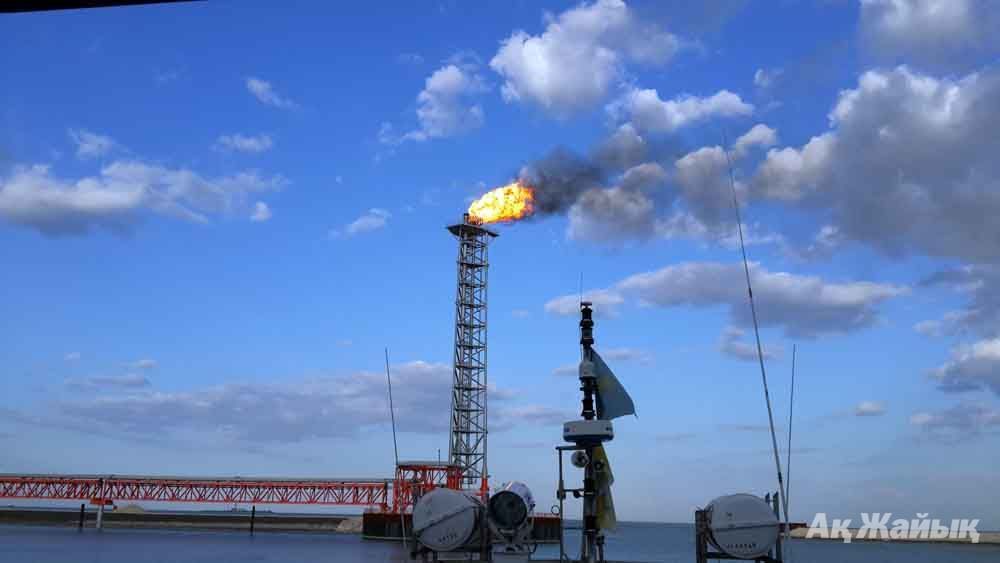 Emergency fuel gas flaring, Bolashak Plant, late August 2013
North Caspian Operating Company B.V. (NCOC) has circulated an official comment on the incident at Bolashak plant that took place in late August.

Signed by NCOC's external communications manager Hans Wenk, the document reads the incident at Bolashak happened on August 25, 2013, not August 26 as the provincial environmental department reported earlier.
Agip KCO reported that during a test before plant commissioning, a gas leak occurred in the oil and gas separation site on August 25, 18.00 local time.
Emergency stoppage was activated and the pressure in the plant system was dropped. The whole personnel was gathered in muster points and evacuated according to the evacuation schedule.
Relevant controlling agencies were duly notified. Meanwhile, repair works to remove the leak were carried out. The incident is being investigated in line with procedures, according to Mr Wenk.
Virtually, NCOC has confirmed the case was not a normal situation but a serious accident at an important unit of the facility. If it was full with oil from Kashagan, the leak would gush in the air with knock-out doses of hydrogen sulfide.
The hit-or-miss incident posed no less danger anyway, as the leak originated during a pressure test using fuel gas from Makat Gas Distribution System. Should there be a single spark, it would blow everything up.
September 13 2013, 10:55