By Zulfiya Bainekeyeva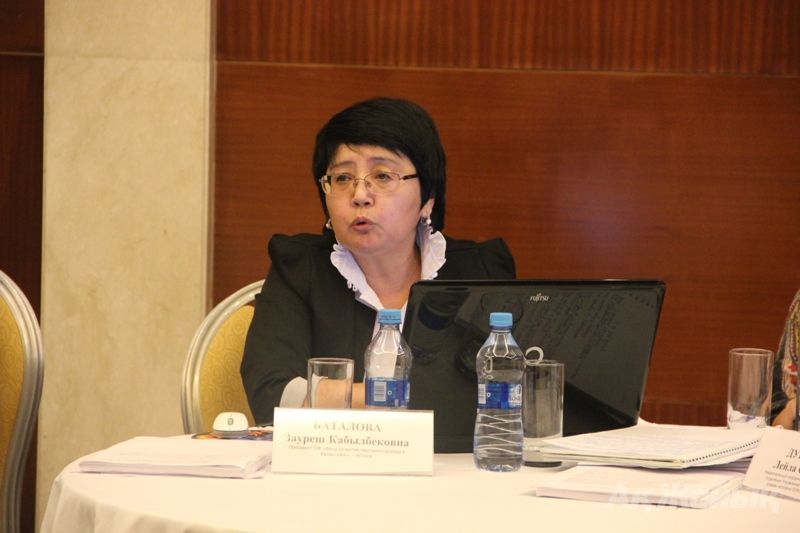 Ex-senator (1999-2005) Zauresh Battalova speaks about president's will, no longer young "Young Turks" and a cup of tea with Dariga Nazarbayeva.
DVK
We met at one of the recent civil and political rights seminars held in Kazakhstan. To Atyrau she came as the head of a foundation promoting parliamentarism in Kazakhstan. In due time, 2001, she had expressed open support to 'Young Turks' - a group of young Kazakh politicians Galymzhan Zhakiyanov, Mukhtar Ablyazov and other officials and business people who demanded political reforms from President Nazarbayev. At the time, the ex-senator was among founding fathers of DVK - the Democratic Choice of Kazakhstan party. Twelve years on she still counts herself a Zhakiyanov's associate and never allows calling Ablyazov 'a thief' in her presence. Certainly, the fugitive banker, now arrested in France, was the starting point in our conversation.
Do you think Ablyazov is more an oligarch than an oppositionist?

He is both. He is a man from business with a serious capital at hand, we won't talk about the way he earned it today. At the same time, he is an oppositionist too, for what he was once convicted. I was one of the DVK founders and a member of founders' council when Galymzhan Zhakiyanov and Mukhtar Ablyazov were sentenced to prison terms. Being a senator then I used to visit them in prison and I am sure they had been jailed for their political views. After Ablyazov was pardoned, he continued political activity, though he had publicly declared he would not. Therefore both descriptions are true.

Is he a thief?
Presumption of innocence should be observed regarding anybody. He who allows himself to say such statements, virtually breaches the main human right to presumption of innocence. I believe, the allegation against Ablyazov has not been proven yet.

What are your relations now?

I know him since 2001 when DVK was created. I had been knowing him a few months before the party was founded in November 2001 and next March he was arrested. Many times I visited him and Zhakiyanov in prison and we had several meetings after his release. Unfortunately, I didn't see him since then. We do not maintain contact now.

And what about Zhakiyanov?

Yes, we keep in touch. Our families have been friends for years. We once were deputies of one maslikhat (provincial parliament), we worked together when he was the governor of Semipalatinsk Oblast. It was him who invited me to public service. His wife is a good friend of mine. I saw Zhakiyanov last week in China where he was on a personal trip.
Is he coming back to Kazakhstan?

It's too early to build any plans now, as he has one year left to earn an academic degree. As far as I understood it is important for him as a person and a father. He is studying at the university his son studying. Last year he entered Massachusetts Intitute of Technology with his son Yelzhan.

Was he a rival to the incumbent president?

Surely. He is an unusual personality, a highly skilled manager, even at the time in 2002 he was a good alternative, and his conviction is the evidence.

And now?
And now. I think if Kazakhstan declared free and fair elections, Galymzhan would better take part.

Is he ready for that? Does he feel any frustration?

I don't think he is frustrated as he pays utter interest to everything happening in the country and there is no sense discussing this. It is useless to talk about ifs when it comes to things impossible now in Kazakhstan and out of our rules to sit and discuss any official, even the president.

Deteriorated and discredited?

Do fugitive oligarchs who normally convert to oppositionists pose any threat to the existing power?

They don't. Among fugitive oligarchs nobody has seriously claimed to rule the country.

I mean activities that could damage top power's reputation?

I am not ok with such a wording, it is a thesis proposed by Astana. What is a damage to reputation? There is a freedom of opinion and freedom of expression - a right given to us when were born and secured by both the constitution and international documents. Hence I don't think to tag any public or political activity damaging is right.

Opposition today, let's say its first wave, is often blamed to have 'deteriorated', and plain-speaking, its some representatives have discredited both themselves and their movements. Can we now say a new opposition and candidates for leadership are emerging?

Both deterioration and discreditation of some opposition members, of old opposition as you said, have indeed taken place. But again, the statements were made by the top power through adopting limiting bylaws when introducing a political parties act, limitations of economic nature, and so on. All these steps have led to dissolution of political competition in the country. These are objective reasons for the opposition's weakness.
There are subjective ones too. It also happens that some persons, unfortunately, pursue suspicious ambitions and the rivalry within opposition is not always fair.

About the new wave. What is an opposition? It is people who hold a different stance. I think there are many people in Kazakhstan who are an opposition to the existing power. Any part of population which is not happy with the economic and social conditions in the country. Political opposition that struggles for power is another issue. I would say, given today's legislation, to form a political opposition is impossible, as people are even prevented from leaving home to attend gatherings or arrested for participation. Virtually, Kazakhstan now lacks legal environment and the most important it lacks the political will. Today, holders of power are not ready to oppose any other political forces. It demonstrates the power's weakness. A strong power would cultivate a strong opposition, because competition generates new ideas. In this situation to create a monolithic opposition that could professionally oppose is a challenge. On top of everything we completely lack selectivity. The parliament is formed from parties some of which we never heard about. People vote for parties that have done nothing and reflect no group's interests. That's harmful for the political system. As the result, we believe, over 20 years of independence the authoritarian regime has in fact formed a model like that in the Soviet Union. The party is fated to repeat the fall of the Communist Party of the Soviet Union. Building a party of unquestioned power is dangerous, as when it leaves the system may collapse. Of course, all mistakes and miscalculations will be associated with the ruling party afterwards.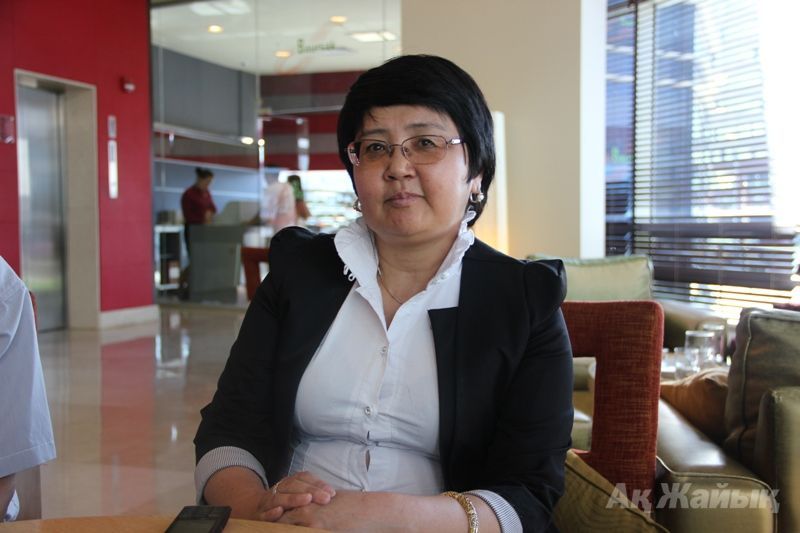 What's on president's mind...

Handover of power has been a hot topic recently and discussing potential successors is no longer a taboo. Do you think the issue was raised due to coming of the biological time?

The subject of succession of power is widely discussed at last and the taboo indeed fallen. And that's good. Pity that the succession procedure through fair presidential elections in Kazakhstan has not been legally secured. And indeed, the issue is being discussed due to the age of the incumbent president, not because the principle that the power should be dative.

Which candidates are talked about in your circles?

At first sight, you are free to wish and dream about things, but in the reality, things will be the way the existing power, the president first of all, want them to be. Worth noting, the president himself feels strong doubts in many of his associates and therefore making a long selection. The system is set so our will and forecasts have no weight. And he doesn't know the solution. Ideally, to leave peacefully and with dignity, the president ought have sat down on the negotiating table with the opposition... However, I am sure it would be another orchestrated play, perhaps giving more power to the parliament, narrowing presidential powers and introducing selectivity of presidents by the parliament... There are many options. But the most crucial factor now is the president's health condition.
Who are his henchmen?
We often see various ratings from various research centers. In my view, all these polls and surveys are a hand-made information rubbish and I don't take any of them seriously. I will even refuse to answer this question, because everything depends on the day and the mood the president wakes up in and who happens to come and see him in that very moment. Though there are so many allegedly predicted candidates. The other question is who I want to see in this place. At large, I wish it was a person ready for politicial reforms, because it is reluctance to reform that has brought us to policial crisis today. We see it bears a persistent character already. There are certain individuals I would support, but I won't mention their names so to prevent them from trouble tomorrow. I can say there are enough such people in Kazakhstan.
Are they people in politics, are they in Ak Orda?
To be honest, none of the politicians in the current top power impresses me, as all of them are demonstrating their inability to make decisions. In every speech they keep citing Mr President and making a statement they look what he thinks about it. The country needs a strong leader. Except certain personalities, I do not exclude that during formation of a new government existing politicians will be able to continue work.

Way to treat relatives
Last April, a politician with an indefinite doctrine, Serikzhan Mambetalin, 'nominated' you as the next president in Facebook. What was that?

The first time he did that was in December. Serikzhan Mambetalin knows me by my parliamentarian and political background only, we didn't know each other before and I am not against considering this a kind of evaluation to my activities. Maybe I like that. I don't cherish illusion and I am a person of solid sense. I repeat - the country needs a strong leader. The other question - if certain help is needed from me I won't turn down any coalition action and will be ready to work.

Does it mean you believe a woman in Kazakhstan can not be a strong leader by nature?

A very important requirement for a candidate is to gain support from the majority of Kazakhstan people, because Facebook is a small group of voters short of actual political heft. It would make no sense relying on them.

You said you don't know what pushed Mambetalin to 'promote' Battalova to president. Apart from being a famous female politician with clean reputation, there is another, maybe cynical, pro argument - you have no daughters with heavy ambitions with even more ambitious husbands. In our country, the status "president's son-in-law" has grown into a special political advantage, so a candidate free of family liabilities would have more best cards in advance.

You know, I already heard speculations of this kind. Thank God, there is no Kazakh without relatives, according to a saying. Firstly, none of my relatives has ever been in public service (Zaure has 12 siblings). Secondly, none of my relatives ever membered any political parties, including DVK. There is a public service taboo in my family. When I became a senator in 2001 I said "Sorry, one politician in a family is enough." I keep saying that all the time.
No tea, just lobbying law

A number of web resources had claimed you have been infiltrated into the opposition by the top power to critisize. It's no secret that you are good friends with Dariga Nazarbayeva, whom you can freely visit for a cup of tea...

First of all, I joined opposition being in power already. In 2001 I went through all difficulties together with DVK. What saved me then is my deputy's seat and immunity. In the Senate I was an acting deputy representing an opposition party. I have no idea who infiltrated who and where. As to having teas with Nazarbayeva, I never had tea with her, but met her in July last year when shared construction victims were rallying outside parliament. I was happy with the results of that meeting as it led to parliament hearings following December. If they call it 'having teas' then it was a great tea time. What a good cooperation - lobbying in parliament, acting in a work group and promoting your proposals and ideas through various laws is a great achievement, I believe.

Why not put a legal ban on pledging one and only household to take loan, so to protect children's and other family members' rights?

That's what we are trying to achieve. What we have reached today - involuntary home dispossession is no longer legal. The state now can't force people out of their homes without alternatives - a social housing or equivalent compensation. For that, we are pushing forward a rental housing program. If our country had such a program I would live in a rented apartment - I travel a lot so I don't need to own a house.

A Battalova school
Who is funding your NGO?
We live on grants provided by international organizations.
Do you face any critisizm for being sponsored by the West?

Always. That's a normal thing. We work and show results - 5-7 years ago it was normal to kick people out of their only homes, but now it is illegal. Human rights are untouchable. We help repatriants, equity holders and mortgage takers and to me every issue related to these people is a spur. Out of 60 proposals we made to the existing laws, 30 have already been accepted by now.

What do you live upon?

I have a private school in Semey, which I founded in 1993. I manage the school and get salary for that. I also lead scientific research activities.

Why didn't you apply to prolong your deputy's mandate?
I tried, but my attempt to register failed.





September 2 2013, 10:16