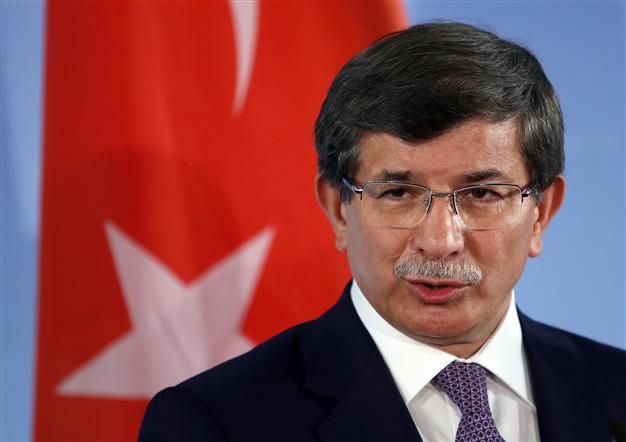 Ahmet Davutoglu Courtesy hurriyetdailynews
Turkish Foreign Minister Ahmet Davutoglu says Turkey would take part in an international coalition to move against President Bashar Assad's government if the U.N. failed to come up with sanctions to punish Syria for the alleged use of chemical weapons.

In comments published Monday in Milliyet newspaper, Davutoglu said Turkey's priority is to act according to U.N. decisions, but the country would join a coalition if there is no U.N. mandate.

Davutoglu said "36 or 37" countries were already discussing options.

As one of the Assad government's strongest critics, Turkey is backing the Syrian opposition and rebels.

Syria has denied that it used chemical weapons in an attack on rebel positions in a Damascus suburb last week that killed hundreds of people.
August 27 2013, 10:22