By Zulfiya Bainekeyeva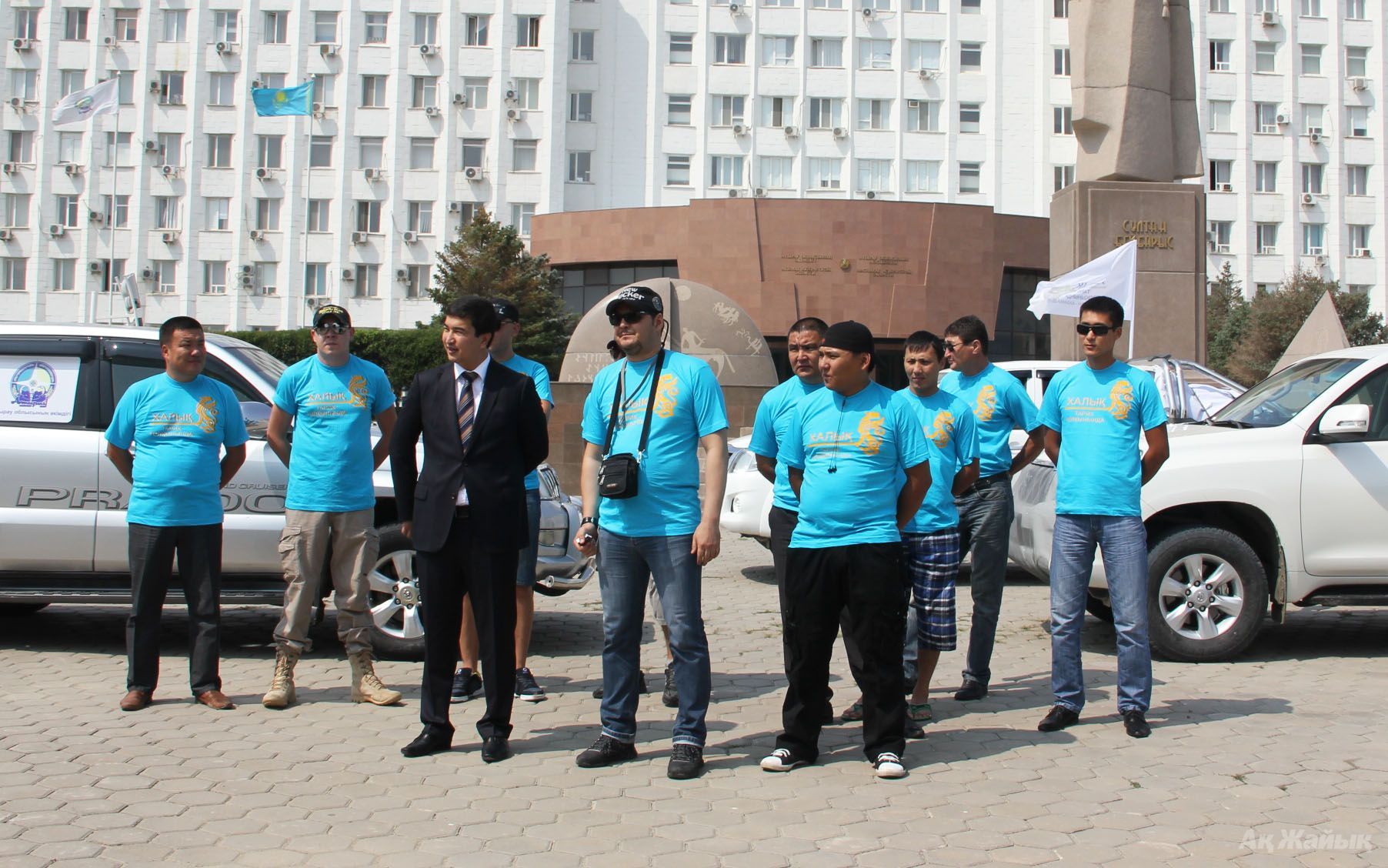 Atyrau Oblast Deputy Governor Shyngys MUKAN wishing the team good luck in the journey
August 1, a group of historians and archaeologists went down on an expedition to poor-explored places of Atyrau Oblast in a campaign titled From Khazar to Kazakh. The regional television will create a series of documentary upon return from the journey.
Speculations exist that the ethnonym 'Kazakh' derived from 'Khazar', yet a disputable fact.
At that, there are credible historical documents that prove the Caspian Sea was once called the sea of Khazars.
Whatever there is, it is a fact that Kazakhs have a direct relation to this great lake.
Several offroad cars with a film crew, archaeologists and historians onboard will drive across the Plateau of Donyztau and visit the tomb of Kulsary the Batyr [Kulsary the Warrior] in Zhylyoi District; the ancient town of Karabau in Kyzylkoga District; a salt lake in Inder District; the Tas-Kyran memorial headstone in Issatai District; a burial ground of Sarmats and the Kenenbai Cave in Kurmangazy District and finish the route at the ancient town Aktobe-Laeti.
The journey is to last nearly a month and the TV team promised to air the first of the film series in September.
According to the provincial historical heritage preservation inspection, Atyrau Oblast is a home to 313 officially recorded memorials and 525 objects of historical and architectural value.

The project is sponsored by the regional authorities - the Public Council for Studying National History chaired by Governor Baktykozha Izmukhambetov.





August 15 2013, 12:06