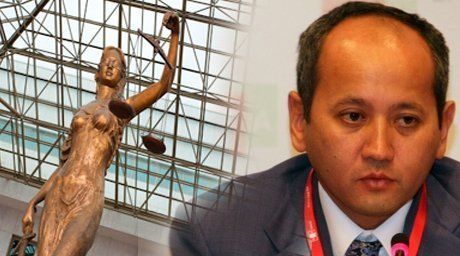 The exile banker Mukhtar Ablyazov may face 13-year imprisonment with confiscation of property in Kazakhstan that is currently seeking his extradition from France, Tengrinews.kz reports citing the official representative of Kazakhstan General Prosecutor's Office Nurdaulet Suindikov.

"Ablyazov is accused of committing several crimes: creation and management of a criminal group, embezzlement, legalization of illegally obtained funds, illegal use of the bank's money, etc. The maximum prison term his is facing is 13 years with confiscation of property," Suindikov said.

Kazakhstan plans to achieve Ablyazov's extradition, he said and added that there have been positive development related to extradition of crime suspects from European countries lately that certify "trust of the international community" to Kazakhstan's law-enforcement and judicial systems that "comply with the international human rights standards".

Kazakhstan General Prosecutor's Office has already sent a request on Mukhtar Ablyazov's extradition from France. Mukhtar Ablyazov was arrested on July 31 not far from Cannes under the extradition request from Ukraine.

The Aix-en-Provence court decided to leave Mukhtar Ablyazov in custody until the decision on his extradition is made. The extradition is awaited by Kazakhstan, Russia and Ukraine as Ablyazov is wanted in all of these countries for major fraud. Kazakhstan has no extradition agreement with France and extradition to Russia may face some limitations. That's why Ablyazov will most likely be extradited to Ukraine.

Meanwhile, Amnesty International has called the authorities in France to make sure that Mukhtar Ablyazov gets a fair extradition process and that he is not sent to any country that may return him to Kazakhstan.
August 6 2013, 16:48