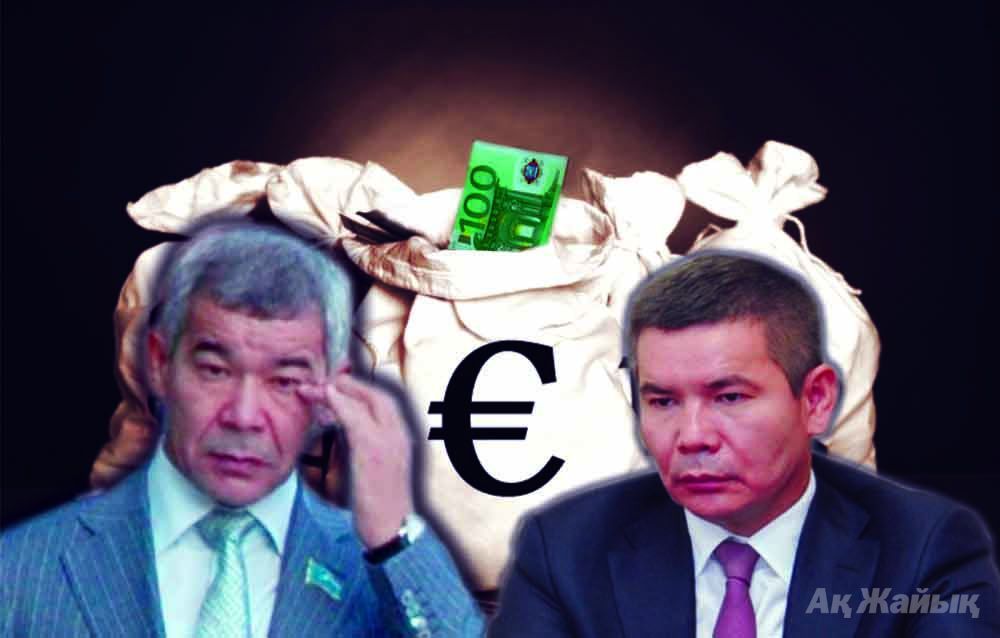 Ryskaliyev brothers: Amanzhan and Bergei (R)
Swiss Federal Prosecutor's Office has unfolded a criminal investigation on the ex-governor of Atyrau Oblast Bergei Ryskaliyev and his brother, ex MP Amanzhan Ryskali, Kazakhstan financial police announced.
The brothers are suspected of embezzling budget money. The probe has revealed three bank accounts belonging to Ryskaliyevs and their close relatives, with massive financial resources of over 100mln euros, the report reads.
According to finpol's press release, the mentioned accounts have been arrested by Swiss prosecutors.

Kazakhstan's financial police has assigned a group of finpol officers to carry out investigative measures at the territory of the Swiss Confederation, it also reads.
Sources said to Ak Zhaik, a group of former officials and contractors accused of a number of crimes related to budget embezzlement during the governance of ex-akim Bergei Ryskaliyev in Atyrau Oblast will stand trial this month.
The list includes the ex-governor himself and his brother, both currently wanted. By the way, the search announced over the Bergei Ryskaliyev case has given no result by far.
Finpol's announcement about the arrest of the two's bank accounts in Switzerland could not have come at a better time - prior to the start of the hearings.
With this fact at hand, investigators are demonstrating that 'the stolen treasure' or at least its greater part has been found, which is a proof to the accusations produced against Bergei Ryskaliyev and his accomplices.

Apparently, the prosecutors count on it, as now the trial process over uncatchable Ryskaliyev will not resemble a comedy play staged before the people.

By Azamat Maitanov





August 6 2013, 10:22