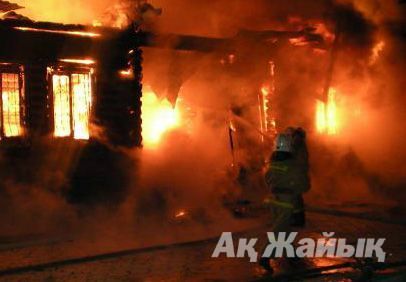 In the morning on October 7, a one-storey workers' dormitory located in the rotational village near Tengiz burned down. No casualties or victims.
Atyrau department of emergency received a call about the fire at 8:35am.
According to Azamat IMANGALIEV, the operative person on duty, the dormitory was owned by Prime Logistic LLP, and the tenant company was Denholm Zholdas. Nobody was in the dormitory at the moment of fire - the workers had already gone to work.
At 11:00 o'clock the fire was liquidated by TCO fire fighting service, as well as Ort Sondyrushy JSC (department of emergency). The building made from sandwich panels (total area exceeding 1000 sq.m) burned down completely. The causes of fire are under investigation.
By Saule Tasbulatova
October 8 2012, 09:43