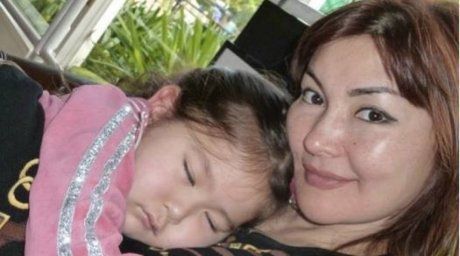 Italian prosecutors have initiated an investigation into the deportation from Italy of Alma Shalabayeva, the wife of the exile banker from Kazakhstan Mukhtar Ablyazov, Corriere Della Sera writes.

"Now it is time to let the investigators work. The investigation is underway," Italian Justice Minister Annamaria Cancellieri said. The investigation was initiated based on the report of the President of the Court of Rome Mario Bresciano on Ablyazov's case, where he asked the Minister to investigate the work done by the authorities to locate and deport Shalabayeva. He believes that in general the Italian police does its work well and the incident must have been caused by an "unusual and abnormal hurry". He believes that the judge who issued the deportation order was misled by omissions in the work of the police.

Meanwhile, Prime Minister Enrico Letta said that the secret services had nothing to do with Shalabayeva's case. The secret services were unaware of the presence of Mukhtar Ablyazov and his wife in Italy. They did not necessarily have to be aware of his whereabouts, as Ablyazov imposed to danger to the national security of Italy, he said.

But MP Claudio Fava thinks otherwise. He believes that even though Ablyazov was wanted for financial crimes and not terrorism, the Italian secret services should have known about his presence in Italy, as there are 54 companies in Italy that are working with Kazakhstan. "Even in the three days between the blitz and expulsion, I believe that our services should have been consulted," he said.

President of the Italian Chamber of Deputies Laura Boldrini is also outraged with the work of Italian authorities. Shalabayeva's story, she said, brought a serious discredit to Italy. According to her, the expulsion of Shalabayeva and her daughter were made without any investigations on Italy's part.

Ablyazov is accused of embezzlement of around $6 billion from Kazakhstan's BTA Bank. The businessmen fled from Kazakhstan in 2009 after a criminal case was initiated against him. Ablyazov was granted an asylum in Great Britain. Kazakhstan is requesting the banker's extradition, because he is charged with major fraud and siphoning off the bank's funds via dummy companies.

On May 31 Alma Shalabayeva and her daughter Alua were deported by the Italian authorities for illegal stay in Italy with fake Central African passports and one and half months later the Italian authorities suddenly decided to reverse their deportation order.

After that incident two Italian parties expressed outrage to Italian Interior Minister Angelino Alfano and the Ministry's Chief of Staff Giuseppe Procaccini resigned. Some of the media outlets wrote that Italy was thinking about expelling Kazakhstan Ambassador to Rome Andrian Yelemessov.

Ablyazov's wife and daughter are currently under recognizance not to leave Almaty . Shalabayeva is involved in the separate case on forgery of Kazakhstan passports by her husband's relatives . Meanwhile, Kazakhstan authorities have noted that Shalabayeva may be allowed to go back to Italy.
July 31 2013, 12:15