By Zulfiya Bainekeyeva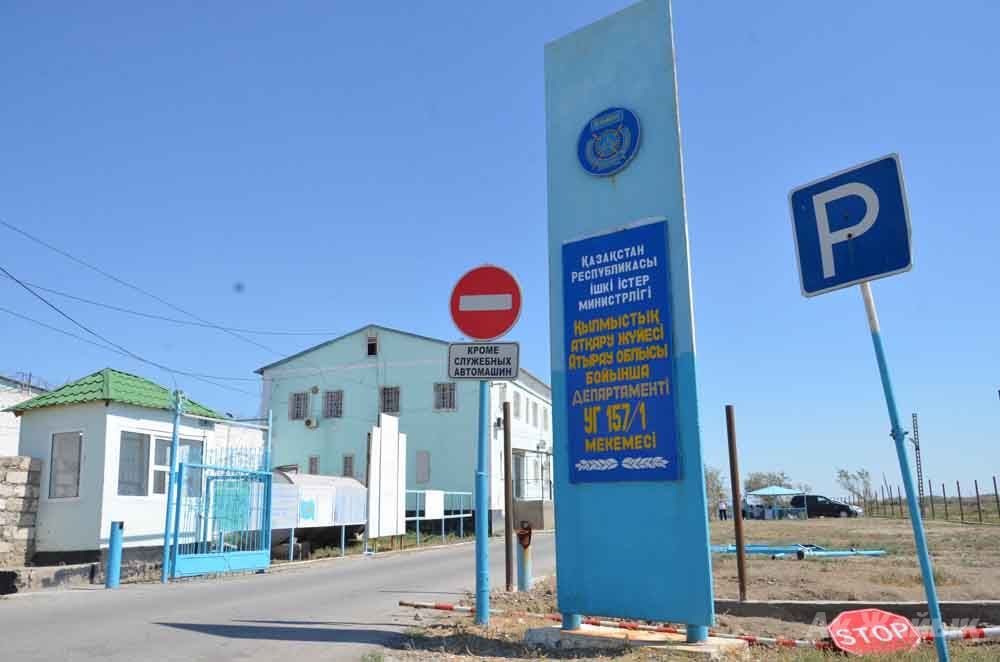 Administration of the penitentiary is using excessive force against detainees, say relatives and human rights activists. Meantime, jail officials are radiating Olympic calm in the face of public pressure - families and journalists stormed the gate of the pre-trial detention center 157/1 located east of Atyrau on Saturday.
Rights activist Assel Nurgaziyeva says relatives and lawyers have told her detainees are being badly beaten and all personal belongings have been taken away including blankets and food.
According to credible sources, paramilitary troops of internal affairs ministry were brought into the facility.
At the main entrance gathered tens of relatives, lawyers of prisoners under investigation and journalists.
The only road that leads to SIZO, the jail, was cordoned off by road police 2 kilometers from the gate letting no non-police car in. So people had to walk after the checkpoint.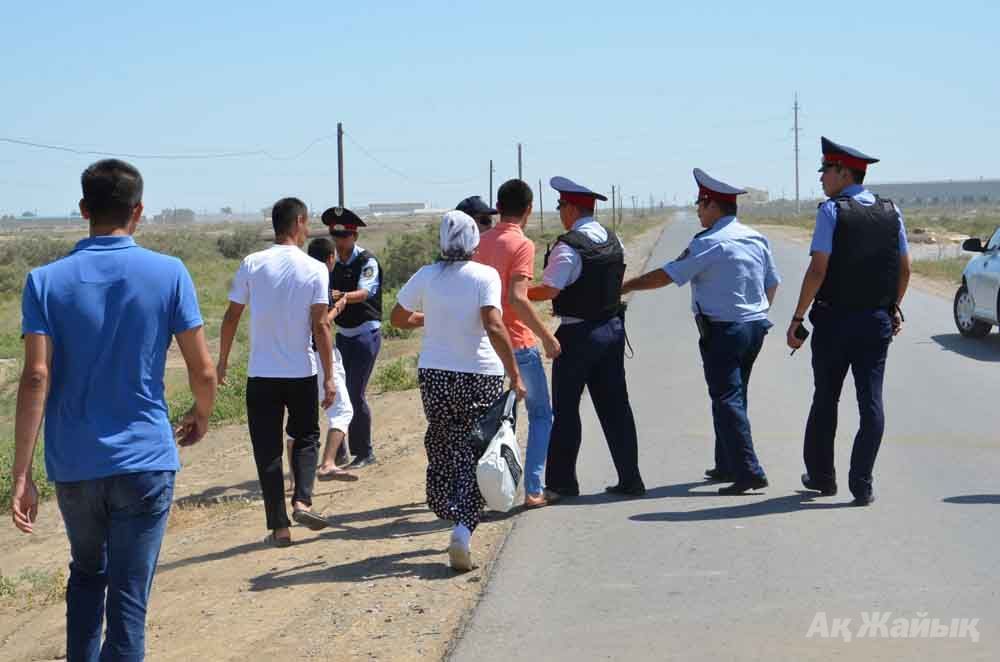 A police officer said the checkpoint appeared upon the order from provincial police department at a request from the prison directorate.
When we arrived we saw a group of nearly twenty people by the building.
The head of SIZO Abylaikhan Ilyassov shortly showed up before the crowd. Mothers, wives and fathers went to blame him for allegedly hiding information, limiting access to inmates, also for lawyers, harsh treatment of inmates, breaking rules of sending parcels and the visits schedule.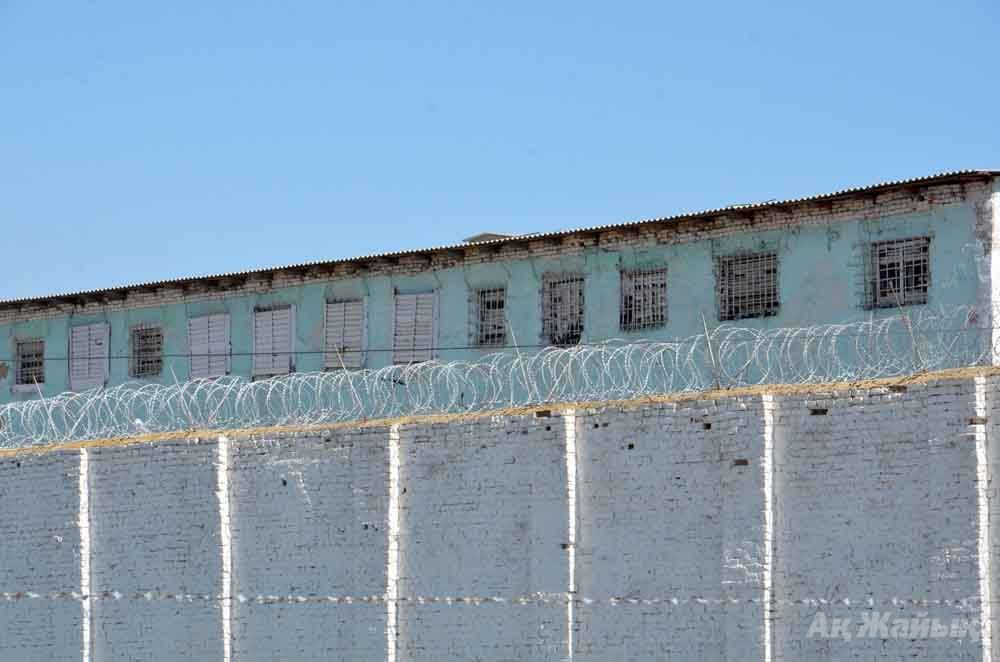 Outraged people claimed they heard cries of pain and plea for help from behind bars previous night and following morning. A few other people stated to have seen a bloodstained blanket prisoners had thrown through the window.
Mr Ilyassov called the allegations groundless and untruthful, but relatives demanded that he shows them their sons, husbands and brothers to prove his words or allows lawyers inside to check inmates are safe and alive.
The jail governor however politely turned down the strong request - access to the secure facility can only be allowed in strict accordance with procedures.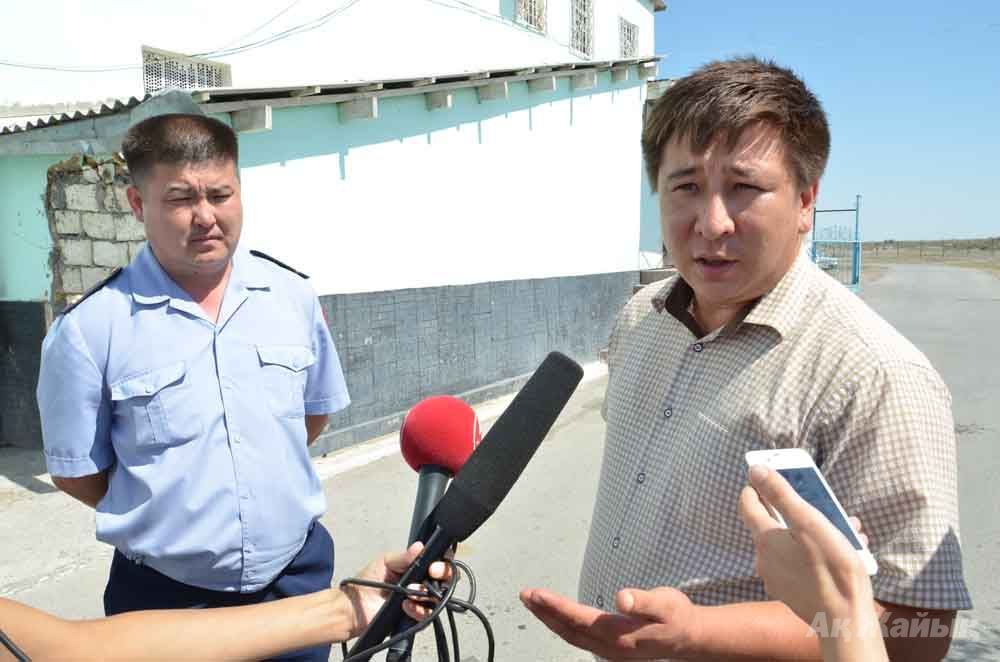 Z.B.: What's going on here?
A.I.: Nothing, he calmly shrugged shoulders in response. - We conducted a search and seizure procedure yesterday and a number of forbidden items - mobile phones, bladed articles - were confiscated. Apparently, having lost communication with the inmates relatives began to panic.

Z.B.: Why relatives are complaining about cancellation of visits over the last two days then?
A.I.: Today is a short workday as we have had power outage before noon. Visits are prohibited in blackouts, but parcels can still be handed over. Visits were canceled yesterday due to search procedures.

Z.B.: Why they have set up a checkpoint on the way here?

A.I.: I don't know, the road is not under my jurisdiction. I have nothing to do with the road and have no idea why the post has appeared.
Z.B.: Relatives say they have been told by one of your employees that someone from among inmates had attacked a guard.
A.I.: I have received no report about bloodstained blankets or attacks on employees.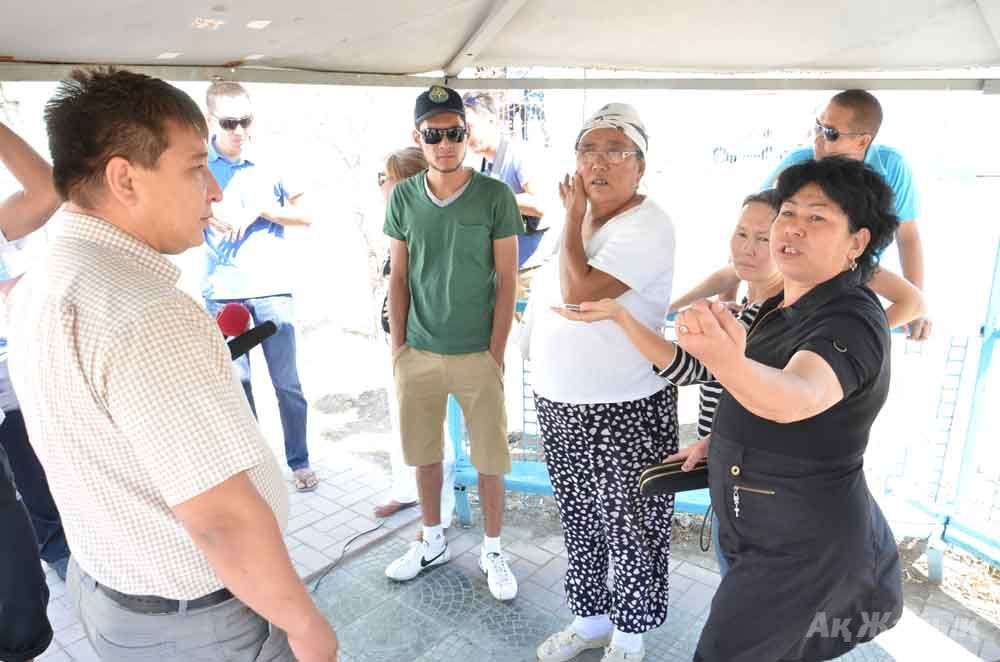 However, a few mothers told the prison governor they will struggle to win a face-to-face meeting with sons at any cost.
"For two days there is no electricity, hence surveillance cameras are off too. We don't know what are you doing to our children, we will declare a boycott and sit here till Monday," said one of the mothers who named herself Meiramgul Bolatova.
Later arrived Assyltek Ispussinov, the chairman of Public Monitoring Committee.
After 40 minutes, to the place came the city's prosecutor and a prosecutor for special assignments. At the same time, guards of the jail received a reinforcement of nearly 30 police officers, who immediately secured the building's facade.
Soon, relatives, one after another, were allowed short visits inside so to personally make sure their children were unharmed.
Mr Ispussinov spent nearly 5 hours in SIZO:
"During a scheduled search and seizure yesterday, inmates began to express protest," he started to explain.
Z.B.: How did they express their protest?
A.I.: Eight of them cut themselves - one of them cut his belly open and seven others cut wrists.
Z.B.: Have you seen them?
A.I.: Yes, I have. But they refused to file a formal complaint. Possibly they have agreed with the administration.
Z.B.: Have you got any information as to whether internal troops were indeed brought into the facility?

A.I.: Troops may not be brought to pre-trial detention facilities, only to prisons. Inmates kept here are under investigation and have not received verdicts from court, therefore such extreme measures would be illegal in this case.

Z.B.: So-called 'shakedowns' are a normal thing in jails. Why it faced such a sharp reaction this time?
A.I.: Apparently, inmates were deprived of more things than usual. I have seen the list of confiscated banned items - the number is significant.
July 29 2013, 14:33