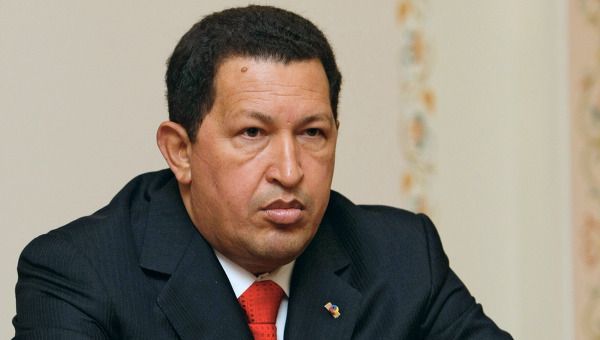 The presidential elections will be held today, October 7, 2012 in Venezuela: the leader of the country Hugo Chavez had a real contender - the leader of the united opposition Henrique Capriles. His victory may create unrest in the country and the elections are accompanied with unprecedented security measures: 139 thousand military personnel have been moved up for this purpose.
Military patrols will be dispersed across the country where more than 13 thousand polling districts will be opened, NEWSru.com informs with reference to ITAR-TASS.
Chavez is the candidate of the ruling United Socialist Party of Venezuela, 10 more parties named him their candidate, including communists and Tupamaros revolutionary movement. Capriles became the candidate of 22 political parties united into the Block of democratic unity.
Venezuela should choose between socialism that Chavez has been building for 14 consecutive years, and capitalism that is symbolized by his main opponent Capriles.
During his election campaign Chavez indefatigably repeated that his course of economy development is the only adequate one, since the socialist reforms have led to considerable reduction of poverty, and in the long-term they will put an end to this heritage of the capitalist past.
Capriles, in his turn, made an emphasis that only private initiative is capable of bringing Venezuela to the broad highway of progress, and Chavez's economic model is a developmental dead end that has been repeatedly proven by the world history. Besides, Chavez couldn't manage to cope with crime situation: in Venezuela the killing statistics per one thousand people is higher than in any other country with comparable level of income.
Source: NEWSru.com
October 7 2012, 11:57