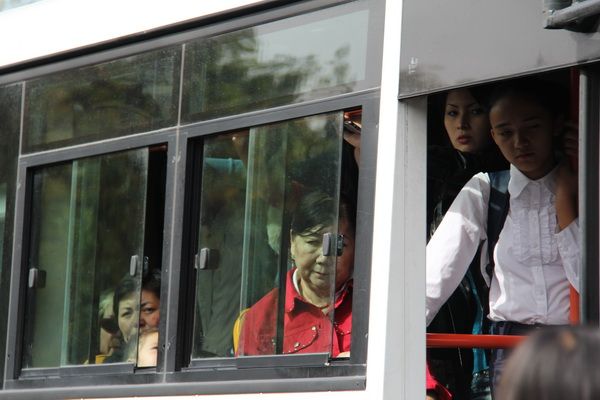 Since recently top officials of Almaty akimat get to work by public buses.
According to the head of youth policy at the city administration Sanzhar Bokayev, last month during a normal meeting with municipal agency heads, Mayor Akhmetzhan Yessimov had stated to have been frequently receiving complaints from population on poor quality of public transport services, Vremya writes.
Firstly Mr Yessimov instructed the director of passenger transportation department to personally use public transport as often as possible and demanded that all other top officials do so too.
Mr Bokayev himself gets to work by Bus No.127.
"At large I have seen nothing to criticize. Perhaps I missed something, as I must be feeling nostalgic for the times when I used to travel by bus everyday. This is a good opportunity to learn what normal people talk about and what their problems are. Therefore, we will be also traveling by metro, buses and trolley-buses. Of course, we cannot always travel by public transport, as we have busy schedule and should therefore make it everywhere. But at least two-three times a week for sure!," he said.
July 29 2013, 12:00