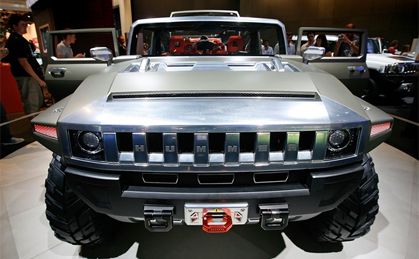 Until its demise in 2009 the Hummer vehicle by General Motors was an iconic gas guzzler in the United States.

Adapted from the military vehicle the Humvee, the truck became a well-known status symbol for gangster rappers, as well as a symbol of hatred for environmentalists.

Following the purchase of the rights to the design by UK manufacturing and design firm Prindiville, it has now been reinvented as a two-seater electric vehicle.

Steve Webb of distributor Zero Cars showed off the electric Hummer at the Eco Technology Show in Brighton earlier this summer.

With his company selling around 50 electric Hummers per year at the moment, take up for this electric vehicle, like so many other models, is slow. But Mr Webb believes that the economic logic of higher petrol prices will drive more people to go electric in years to come.
July 27 2013, 15:01