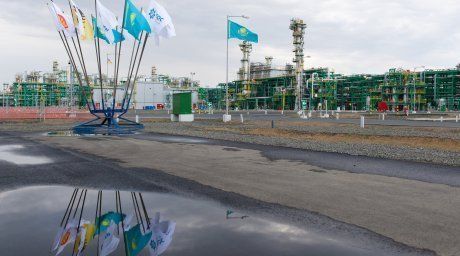 Commercial production at giant Kashagan oil field in Kazakhstan may put some pressure on the global oil prices, but only in the long run, Kapital.kz reports citing the industry expert of Assyl-Invest Analytical Center Aivar Baikenov.

According to him, it is not yet clear when the field will be able to generate oil in volumes large enough to affect prices. "In our view, this won't happen earlier than in 2 years. However it is quite possible that the flow of Kashagan oil to the market will coincide with the expected remission of the global economy in 2014," he added.

There is currently no sharp fluctuation at the oil market, the expert continued. There was a decline in the beginning of 2013 when the price per barrel reached $100. "This mainly happened amid the slowdown of the global growth and shale oil production increase in the United States," the expert said.

There is currently a small raise in the oil prices: to $108 per barrel, Baikenov continued. "This is mainly because of the clashes in the Middle East. Moreover, there was a milestone event at the market: the cost of American WTI graded up to the European Brent as a result of consumption growth and lowering of the U.S. reserves," he said.

Earlier Kazakhstan Oil and Gas Minister expressed hope that commercial production at the giant Kashagan oilfield would start as early as in October . He also said that the project was 98 percent complete.
July 27 2013, 14:41