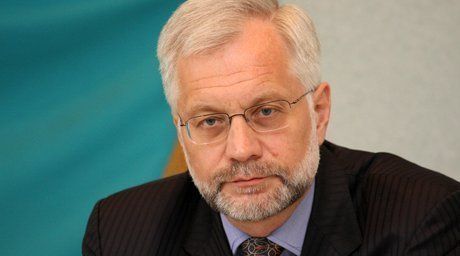 Amidst the favorable external economic conditions, there are no reasons for the Kazakh Tenge to depreciate, the country's Central Bank Governor Gregory Marchenko stated in an on-line conference arranged by Profinance.kz.

"The National Bank wants to once again refute rumors of possible devaluation of the Tenge, Kazakhstan's national currency; such rumors are deliberately spread to serve interests of some groups", the statement reads.

"For the recent 4.5 years there have been rumors of devaluation more than 15 times (…) Global prices for energy and fluctuation of currencies in major trade partners of Kazakhstan are among the most crucial factors defining the exchange rate of the Tenge. Global prices for crude stand at over $100 per barrel and keep on growing steadily.

Exchange rates of currencies of Kazakhstan's major partners has been stable, with the fluc-tuations being insignificant", the statement reads.

According to the statement, fluctuations of the Russian rouble have had a greater impact on the Kazakh Tenge than any other foreign currencies. The impact has taken place only when the fluctuations were noticeable. Notably, the Tenge devaluation back in February 2009 was preceded by depreciation of the Russian rouble by over 40%.

"Currently, fluctuations of the Russian rouble are insignificant. A short-term depreciation of the Russian rou-ble a month ago is over (…) and has no effect on the Kazakh Tenge", the statement reads.

The National Bank believes that devaluation of the national currency for the sake of a greater competitive ad-vantage of exporters in a certain industry should not be allowed to support exporters amidst short-term fluctu-ations at the global commodities markets.

"At the moment there are no internal or external factors to drive the currency devaluation. The National Bank will keep on pursuing a policy to mitigate any possible fluctuations of the exchange rate", the statement reads.
July 25 2013, 16:41