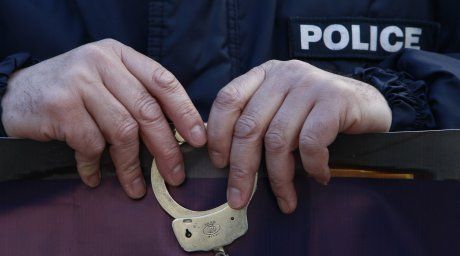 @Reuters
Spanish court has ordered to extradite Aleksandr Pavlov, head of the security service of the former head of BTA Bank Mukhtar Ablyazov, to Kazakhstan, RIA Novosti reports citing Spanish media. Pavlov is charged with a series of terrorist attacks and financial crimes in Kazakhstan.

Pavlov, accused of terrorism and of illegally obtaining a 22.5 million euro loan from BTA Bank, is known to be a trusted person and head of the security service of the former head of Kazakhstan's BTA Bank Mukhtar Ablyazov who fled Kazakhstan to avoid justice.

A series of terrorist attacks was thwarted at a preparatory stage in Almaty on March 24, 2012. They were organized by Pavlov who had been on the run since 2009. According to the prosecutors, Pavlov has been heading the personal security service of the exiled banker Mukhtar Ablyazov since 2005. Besides, Pavlov helped Ablyazov embezzle funds of BTA Bank and in February 2009 organized evacuation of Ablyazov's personal data and hard drives from BTA Bank's corporate business branch. After that he left for Great Britain and has not returned to Kazakhstan since.

In April 2010 a criminal case was initiated against Pavlov on conversion and embezzlement of entrusted property. And he has been on the wanted list since then. The investigation of the 2010 case revealed that he had an associate - Muratbek Ketebayev - who was also very close to Mukhtar Ablyazov and is living outside Kazakhstan on a permanent basis.

Mukhtar Ablyazov is accused of embezzling over $5 billion from Kazakhstan's BTA Bank. The businessman fled from Kazakhstan in 2009 after a criminal case was initiated against him. Ablyazov was granted asylum in Great Britain. Kazakhstan is requesting the banker's extradition, because he is charged with major fraud and siphoning off the bank's funds via dummy companies.

On May 31 Ablyazov's wife Alma Shalabayeva and her daughter Alua were deported by the Italian authorities for illegal stay in Italy with fake Central African passports and one and half months later the Italian authorities suddenly decided to reverse their deportation order. Meanwhile, Kazakhstan authorities noted that Shalabayeva could go back to Italy.
July 25 2013, 12:07