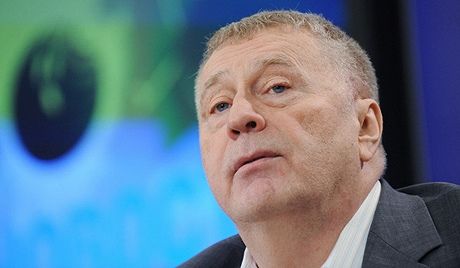 A Russian lawmaker known for his headline-grabbing outbursts has slammed the birth of a new member of the British royal family, in comments made to journalists on Tuesday.

"I don't care about the heir," Vladimir Zhirinovsky, who leads Russia's nationalist Liberal Democrat Party, told journalists, before accusing the British monarchy of doing a great deal to hurt Russia over the years.

"That British monarchy … destroyed our state. Today our opposition activists are there, so that's why there's no joy," he said, adding that his family is waiting for a little arrival of its own — a grandson.

Accusing Britain of being an enemy of Russia, Zhirinovsky said "that is why the birth of another British monarch, who will suck our blood somewhere in the mid-21st century, cannot bring us any kind of happiness."

The British and Russian royal families were related at the time of the downfall of the Romanov dynasty in 1917. King George V — an ancestor of the new baby — and Tsar Nicholas II were first cousins.

Russia's official response was considerably warmer. A statement posted on the Kremlin website on Tuesday sent President Vladimir Putin's congratulations, and wished the baby, his mother the Duchess of Cambridge and the entire Royal Family good health.
July 24 2013, 10:04