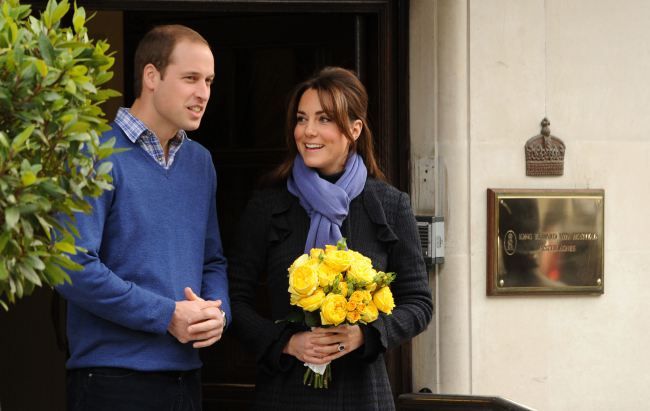 The Duchess of Cambridge gave birth to a son on Monday, the third in line to the throne, a baby destined to be the 43rd monarch since William the Conqueror obtained the English crown in 1066.

Kensington Palace announced at 8.30pm that the baby was delivered at 4.24pm in the exclusive Lindo wing at St Mary's hospital, Paddington, west London. His name will be announced in due course. "We could not be happier," the Duke of Cambridge said.

In a statement, Kensington Palace said: "Her royal highness the Duchess of Cambridge was safely delivered of a son at 4.24pm. The baby weighs 8lbs 6oz. The Duke of Cambridge was present for the birth. The duchess, who had planned for a natural birth, experienced at least 10-and-a-half hours labour, which Kensington Palace said had "progressed as normal".
The baby is the first Prince of Cambridge to be born for more than 190 years since Prince George of Cambridge, a grandson of George III and the only son of Prince Adolphus Frederick, the 1st Duke of Cambridge. The baby is also the 41st in direct line of descent from Egbert, King of Wessex, who ruled from 802 to 839.
July 23 2013, 10:52