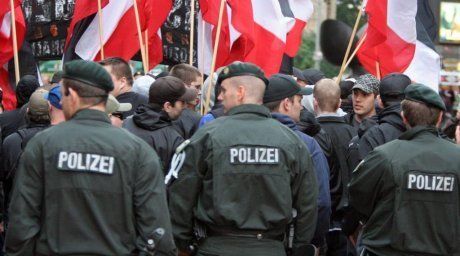 A Kazakhstan-born man has been killed by neo-Nazis during the Bavarian Folk Festival in Kaufbeuren in Southern Germany, Sueddeutsche writes.

According to the newspaper, the 7 construction workers from Thuringia in Eastern Germany started rampaging at the event. They first provoked three ethnic Germans and started the fight. The 34-y.o. Kazakhstan-born resident of Kaufbeuren had nothing to do with the fight but was suddenly attacked by one of gang-members. The accidental victim died hours later in a hospital.

German prosecutors have initiated a criminal case on possible manslaughter. They have scheduled an autopsy of the killed Kazakh and are investigating the incident to make sure that the man died as a result of the attack. The final results will be announced after autopsy.

The aggressors were apprehended right at the festival. One of the group's members was yelling racist slogans, the witnesses said. According to German media, the attackers are neo-Nazi. However, the Bavarian police initially did not mention the fact that one of the gang's members was a neo-Nazi known for his antisocial behavior who had demonstrated aggression in public at several mass event before.

It is unclear to the German police whether the Kazakh was chosen by the attacked because of his foreign nationality.
Bavarian police said that the attacker and the victim had never quarreled before. The anti-neo-Nazi Initiative Aida later stated that the extreme motivation of the accident could neither be excluded nor confirmed at the time.

However, any Kazakhstan resident would know that there are two kinds to appearances most widespread in Kazakhstan: Asian appearances of ethnic Kazakhs and representatives of their brotherly nations and Slavic appearances of ethnic Russians and their brotherly nations. If the 34-year-old victim from Kazakhstan indeed had an Asian appearance that is so common in Kazakhstan, his appearance could have make him a likely prey for the neo-Nazi.
July 22 2013, 14:23