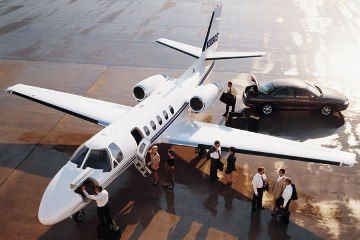 The ban on foreign charter flights taking off from Kazakhstan has been postponed until October 1, 2013, Tengrinews.kz reports citing the official Facebook page of the Tourism Commission of Kazakhstan Ministry of Industry and New Technologies.

The delay in introduction of the ban was discussed at the meeting chaired by Minister of Industry and New Technologies Asset Issekeshev. The reason for the delay lays in the current situation and specifics of the tourism market.

"The recent changes in the law On use of Kazakhstan air space and aviation activities banning foreign companies from making chartered flights from Kazakhstan stirred a reaction from tourist companies and concerned tourists who had bought their tickets for the charter flights. The amendments were initiated by the Civil Aviation Commission that is responsible for issuing permits to charter companies. We initiated several meetings with representatives of the Commission, Kazakhstan Tourist Organization, tourist companies and other involved persons," the message states. After the meeting the Civil Aviation Commission agreed to postpone introduction of the ban until October 1.

Kazakhstan has tried to introduce the ban on foreign charter flights starting from July 21. The regulation was called to give greater guarantees to passengers and ensure better control over flights safety, the Commission explained. Meanwhile, media reported that Turkish authorities were allegedly preparing an ultimatum to Kazakhstan over the charter flights ban.
July 18 2013, 16:44