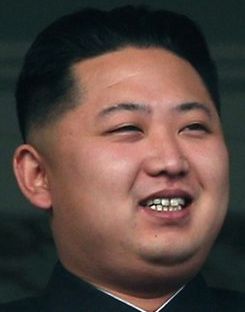 North Korean leader Kim Jong-un is demanding a huge fee if the foreign press want to interview him for the 60th anniversary of the armistice on July 27 that ended the 1950-53 Korean War, a source said Wednesday. The North has invited scores of foreign reporters to the event.

The invitation went out to leading news providers from the West and Japan like AP, the BBC and Kyodo News. The interview fee is around US$1 million, according to the source.

The first foreign reporters arrive in Pyongyang on Thursday. The source said there is a chance that one or two news providers will bite "because Kim Jong-un likes to mimic foreign leaders and show off."

North Korea has been trumpeting its space rocket launch in late 2012 and third nuclear test early this year as major achievements for Kim and plans a grand celebration of the armistice, which in the North is called "Victory Day."

The North also invited foreign media to cover the rocket launch in April last year but then did not bother to tell them when the launch was going ahead, so none was able to witness the event first-hand.

It has also invited thousands of foreign dignitaries.
July 18 2013, 14:22