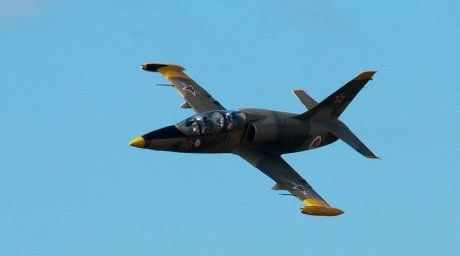 Passengers of the July 17 evening flight from Almaty witnessed L-39 training plane crash in Aktobe airport at around 08:00 p.m. (Astana time), Interfax-Kazakhstan reports.

The aircraft owned by Talgat Begeldinov Air Defense Military Institute was completing a training flight when it crashed into a hangar, the witnesses told Interfax-Kazakhstan on Wednesday.

The accident claimed lives of the Military Institute's Flights Safety Supervisor Сommander Yevgeniy Vissarionov and a second-year student of the Military Institute Arman Massalimov who were in the plane.

The plane nearly smashed into the airport's airbridge and temporary storage building, regional newspaper Diapazon writes.

According to the witnesses, the plane flipped in the air twice before crashing. It nearly avoided grazing a passenger aircraft from Almaty. The emergency services were on alarm in the airport but their help was not required, the newspaper writes.
A criminal case was initiated over the accident, Tengrinews.kz reports citing the press-service of Kazakhstan Senior Military Prosecutor's Office.

Aktobe Military Prosecutor's Office initiated the criminal case for violation of flight rules and flight preparations. The investigation will be held by Aktobe department of the Military-Investigational Department of the Western region of Kazakhstan Interior Ministry.
July 18 2013, 12:34