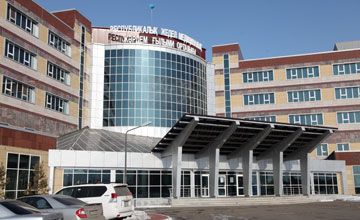 Upon the order by the Deputy Prime Minister Yerbol Orynbayev July 15 as part of the project to establish the National Research Cancer Center, joint Kazakh-American master classes on surgical oncology kicked off.

As the press service of the Republican scientific center of emergency medical care (RSCEMC) JSC announced, between July 15 and 19 specialists from the University of Pittsburgh Medical Center (UPMC) - professor, oncology doctor Mr. Bartler and professor, anesthetist Dr. Williams are paying visit to Kazakhstan.
In the next few days, the doctors together with their Kazakh counterparts will carry out seven operations on abdominal cavity in the RSCEMC JSC premises.
The master class will be held to share experience in the field of cancer treatment.

Surgeons and oncologists have been invited from all over Kazakhstan.

July 17 Dr. Bartler and Dr. Williams will deliver lectures - "New advances in surgical oncology" and "Treatment of acute pain."
July 16 2013, 16:22