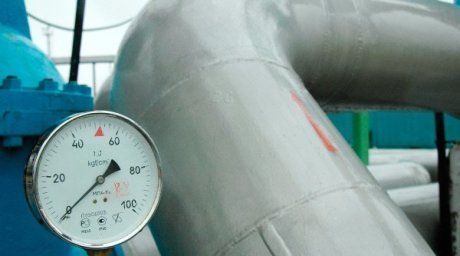 The state oil pipeline company KazTransOil (KTO) and KMG Kashagan B.V. (a branch of KazMunaiGas National Company) have signed a transport contract, Oilnews.kz reports.

According to KTO, the decision to sign the deal was made on April 25, 2013 and the deal was closed on July 9, 2013. "The main terms of the deal are related to provision of services consisting in transportation of oil for export and its delivery at the final destination," the message states.

According to the latest information, production at Kashagan oil and gas field in Kazakhstan sector of the Caspian Sea should start in autumn 2013. Major production facilities, including Bolashak oil processing plant, were launched near Kashagan in the beginning of July 2013.

According to KMG, the volume of export of Kazakhstan oil during the pilot commercial development stage in 2013 will make around 5 million tons. It is planned to export around 10 million tons of oil in 2014.

Partners of the North-Caspian Project that are developing Kashagan are considering various options of oil export from the field, including the Caspian Pipeline Consortium's (CPC) route, Atyrau-Samara-Novorossiisk oil pipeline, Atyrau-Taman railroad and railroad-sea route of Atyrau-Aktau-Baku-Batumi. Considering the future transportation volumes, CPC option is considered a priority and the most feasible option.

Kashagan project is currently owned by Eni, Royal Dutch Shell, Exxon Mobil, Total and KazMunaiGas (16.81 percent each), American ConocoPhillips (8.4 percent) and Japanese Inpex (7.55 percent).

ConocoPhillips will sell its 8.4-percent stake in Kashagan to KazMunaiGas for $5 billion. Kazakhstan may later sell the American stake it purchases to China.
July 16 2013, 15:49