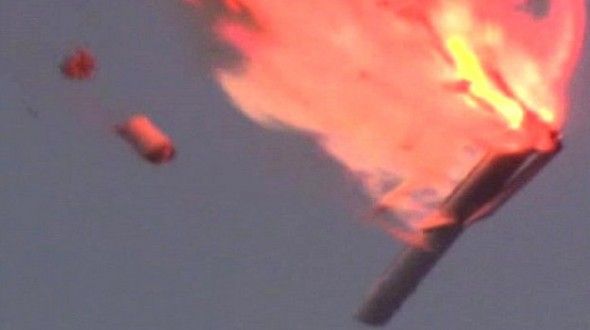 A recent operation to remove 410 tons of a toxic rocket fuel component from Kazakhstan cost 600,000 euros, the director of a state-controlled defense company said on Monday.

The fuel component, known as mélange, which had been stored in deteriorating containers, was removed on June 29 for safe disposal at a specialized chemical plant in Russia as part of a project supported by the Organization for Security and Cooperation in Europe, Russia and Ukraine, Aset Kurmangaliyev, head of KazSpetsStroi import/export company, told a news conference.

Most of the project was funded by Kazakhstan and Spain, said Amangeldy Aubakirov, head of Kazakhstan's Defense Ministry arms control and inspection center.

Spain has contributed 150,000 euros to the project that was launched in 2006, said Natalya Zarudna, director of the OSCE center in Astana.

Removal of mélange in Kazakhstan is part of a broader OSCE effort to remove the toxic component from a number of OSCE States, the Organization said in a statement. Large quantities of mélange were left over on the territory of post-Soviet countries, Soviet allies and partners after the collapse of the Soviet Union.

A highly toxic, volatile, and combustible missile fuel component, mélange was extensively used in the Warsaw Pact countries during the Cold War as an oxidiser in short and medium-range missiles. When it decomposes it becomes unstable and releases nitric acid, according to the OSCE.

All stages of the project, including the loading, shipment and disposal of the component, are monitored by the OSCE. Mélange disposal is the largest OSCE donor-financed activity to date, and has been implemented in Albania, Armenia, Bulgaria, Georgia, Kazakhstan, Montenegro and Ukraine, the Organization said.

Kazakhstan is currently undertaking a separate clean-up effort after a recent rocket accident. On July 2, a Russian Proton-M rocket carrying three Glonass satellites veered off course seconds after blastoff from Kazakhstan's Baikonur space center, crashing in a large fireball and leaving behind a cloud of toxic heptyl, amyl and kerosene fuels. Between 500 and 600 tons of heptyl was reportedly on board at the time of the crash.

The Kazakhstan government has set up a commission to explore the accident's aftermath.
July 16 2013, 11:06