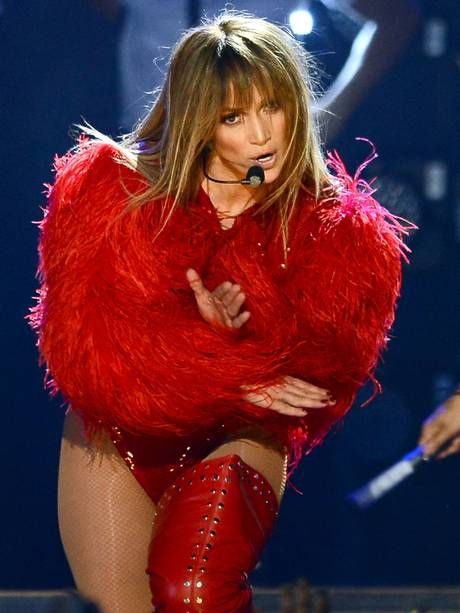 Jennifer Lopez has been criticised by a US human rights organisation for accepting lucrative fees to perform for "some of the world's worst thugs".

The singer-turned-actress is reported to have pocketed fees of more than $10m (£6.6m) for "serenading crooks and dictators", according to the Human Rights Foundation (HRF).

The claims will be hugely embarrassing after Ms Lopez was condemned for performing at the birthday of Turkmenistan dictator Gurbanguly Berdymukhamedov last month. Human Rights Watch describes Turkenistan as "one of the world's most repressive countries", where "the authorities continue to use imprisonment as a tool for political retaliation".

Following the criticism of her visit to Turkmenistan Ms Lopez's publicist Mark Young released a statement saying that "had there been knowledge of human rights issues of any kind, Jennifer would not have attended". Yet HRF said it had uncovered more performances given by Ms Lopez for questionable characters. Thor Halvorssen, the organisation's president, said she had "misled her fans and the public" and "repeatedly mingled with and entertained some of the world's worst thugs and their cronies".

Mr Halvorssen said that Ms Lopez's claim she did not know of the accusations against Mr Berdymukhamedov "may be credible in one instance [but] beggar belief in light of a pattern of repeated behaviour. This is not about ignorance, it's about greed." Ms Lopez maintains that her team vetted the countries prior to her visits and The Independent was unable to reach her publicist for further comment at the time of going to press.

HRF lists a series of performances it claims Ms Lopez has given in the past two years, including one for Uzbek industrialist Azam Aslanov (a man it describes as "corrupt") who allegedly paid her $1m to sing at his son's wedding where Chechen dictator Ramzan Kadyrov was among the crowd.

HRF claims Ms Lopez sang in Belarus – the only dictatorship in Europe – last October and was also allegedly booked for the birthday of Russian bureaucrat Alexander Yelkin, but the event was cancelled after he was arrested.

Mr Halvorssen said: "The collective outrage that now follows Lopez's behaviour is a categorical signal that it is not right to enjoy a free society, and then seek to profit from those who have acquired their riches from cronyism and the wholesale negation of human rights." He added that Ms Lopez had a right to perform for whomever she wants but she "can hardly claim ignorance of the nature and impact of her actions as she cozies up to dictators and their enablers".

It also pointed out that calls to donate the funds from her concert in Turkmenistan to charities engaged with human rights work "have been met with silence".

J-Lo is not the first star to face criticism for taking lucrative pay-outs to entertain figures allegedly involved in human rights abuses.

In 2011, Oscar-winning actress Hilary Swank and martial arts star Jean-Claude Van Damme were guests at a party celebrating Ramzan Kadyrov's 35th birthday, despite being warned by HRF that Mr Kadyrov's regime had used torture. Ms Swank later fired her manager following the outcry at her appearance in Grozny.

Misses: J.Lo's record

In July 2011, Lopez was reportedly paid $1m by the Uzbek oil tycoon Azam Aslanov, who is accused of widespread corruption, to perform at his son's wedding. Among the guests was the Chechen dictator Ramzan Kadyrov, pictured, who has led a brutal campaign against insurgents.

Lopez was paid $1.4m to perform at the birthday celebration in Moscow of the Russian oligarch Telman Ismailov. The flamboyant businessman has been repeatedly accused of corruption.

Lopez performed at a Fifa soccer tournament in Azerbaijan in September 2012 for a reported fee of $2.5m. Her team met with the wife of President Ilham Aliyev who is accused of brutally repressing critics, journalists and protesters.

In October 2012, Lopez performed in Belarus. Under President Aleksandr Lukashenko Belarus has faced EU and US sanctions for fixing elections and repressing media and activists.

Lopez was booked to sing "Happy Birthday" to Russian bureaucrat Alexander Yolkin in November 2012, but he was arrested the day before on corruption charges. Russian media claimed her fee of $2m was the product of kickbacks and bribery.

China National Petroleum Corp, which paid the $2.5m fee for Lopez's performance in front of the Turkmenistan dictator Gurbanguly Berdimuhamedov last month is accused of forced relocation and other abuses while building oil pipelines in Burma.
July 16 2013, 11:01