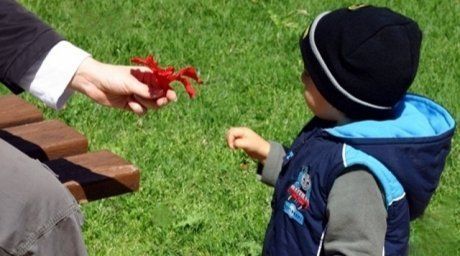 Russian Children's Rights Envoy Pavel Astakhov will visit Astana and give Kazakhstan a list of children from Kazakhstan kept at American Ranch for Kids, Interfax-Kazakhstan reports.

According to Astakhov's press-service, besides expansion of contacts with Kazakhstan during the trip, "Astakhov plans to pass the list of Kazakhstan children who were found at the ranch in Montana, United States".

The representative of the press-service said he had no information on the exact number of children from Kazakhstan who stayed the U.S. ranch.

On June 14 the chairwoman of the Commission for Children's Rights Protection of the Kazakhstan Ministry of Education and Science Raissa Sher told the journalists in Astana that the authority filed a request to U.S. authorities inquiring about the children kept at the ranch. According to her, they received no reply and Kazakhstan suspended adoption practices with the U.S. until the necessary information would be provided.

The Russian children's ombudsman will visit Astana on July 16-17. According to the press-service, the trip will include meetings with Kazakhstan Justice Minister berik Imashev, deputy chairman of the Children's Protection Commission of Kazakhstan Education Ministry Bakhyt Alibayeva, as well as Kazakhstan ombudsman Askar Shakirov and Kazakhstan Supreme Court judges.

Astakhov also plans to discuss performance on the court rulings related to children from mixed Russian-Kazakhstan families, including on alimony payments and search for debtors.

The activities of the Ranch for kids have been of concern of the Russian diplomats for over a year. Several kids from Russia abandoned by American adopting families were kept in this facility located in the U.S. not far from the Canadian border. Meanwhile, there have been several reports of children running away from the ranch. Besides, a check made by American authorities found violations in the facility's work, including lack of the proper licenses.

In the end of June Pavel Astakhov visited the United States to discuss life conditions and the further fate of the children at Ranch for Kids.
July 15 2013, 18:08