By Zulfiya Bainekeyeva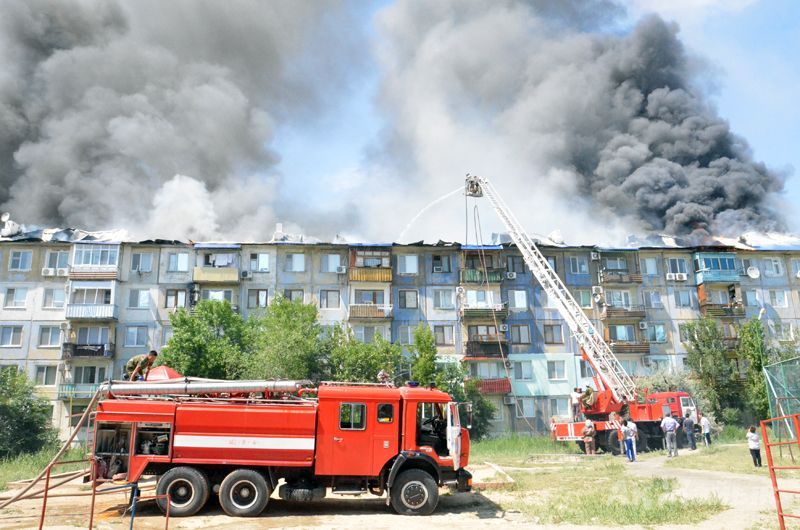 July 15 lunchtime, fire destroyed the entire roof of a five-storey apartment block in the Avangard District.
A roofing laid last year under the government's housing thermomodernization program burnt down completely in minutes.
Nothing is known about the damage inflicted to apartments right under the roof, as fire brigades are still operating at the place.
No victims or injured were reported. Street boys playing outside at the moment of first smoke have saved everybody by running back and forth beating alarm.
By own efforts dwellers left the building and men with the help of police officers evacuated physically handicapped and elderly people from flats.
Governor Baktykozha Izmukhambetov came to see the incident site accompanied by his deputies and the city mayor Serik Aidarbekov.
A group of excited men, women and kids surrounded the top officials wondering what will be done about the roof given they have had a number of claims regarding its quality before the fire.
To the residents of apartments at the fifth floor he promised to hunt down the cause of ignition and "make appropriate decision". Mayor also gave his word to help.
At that the sides dispersed.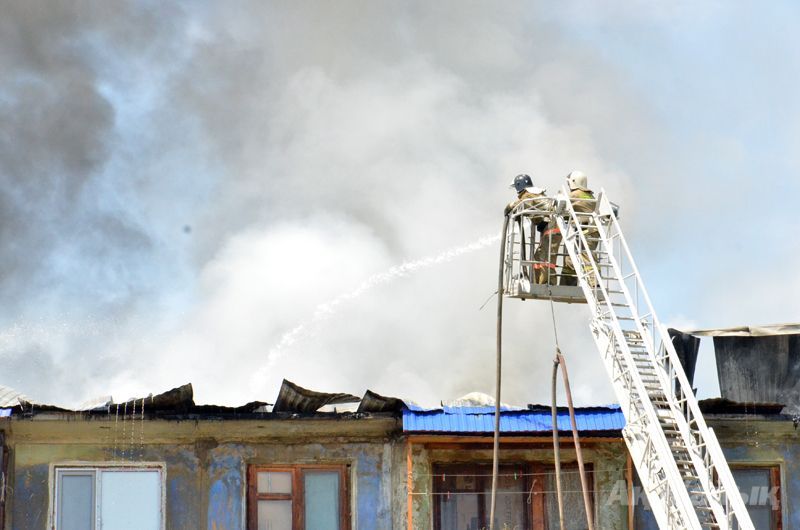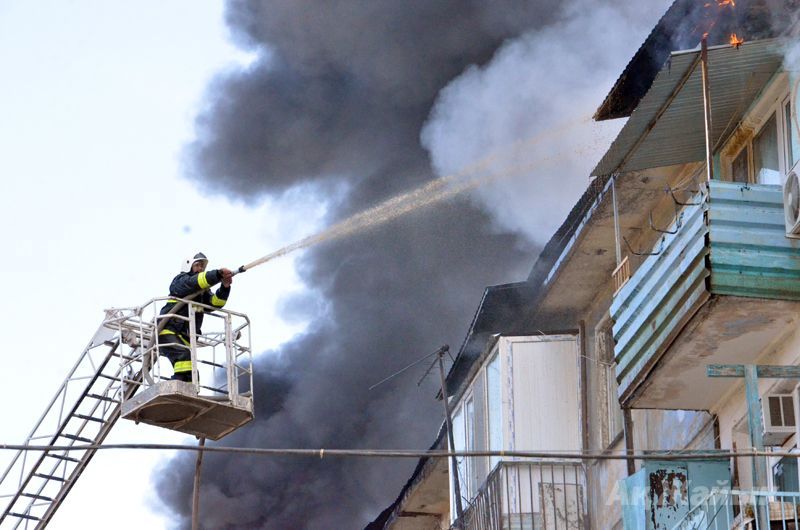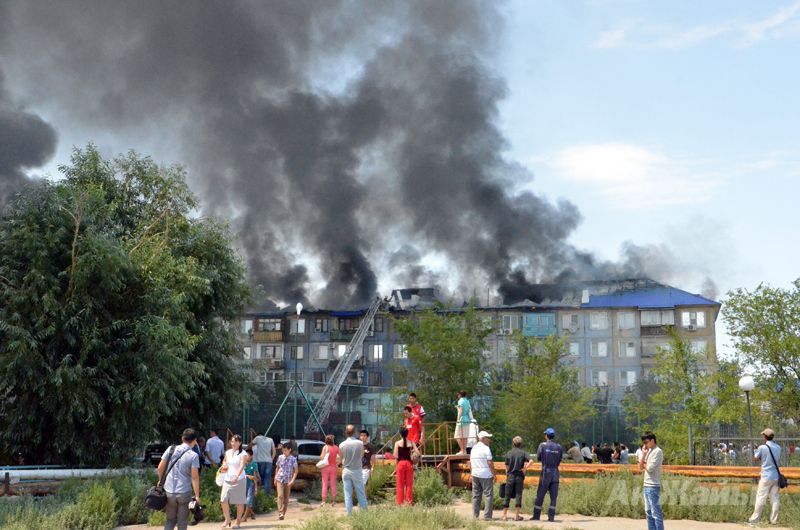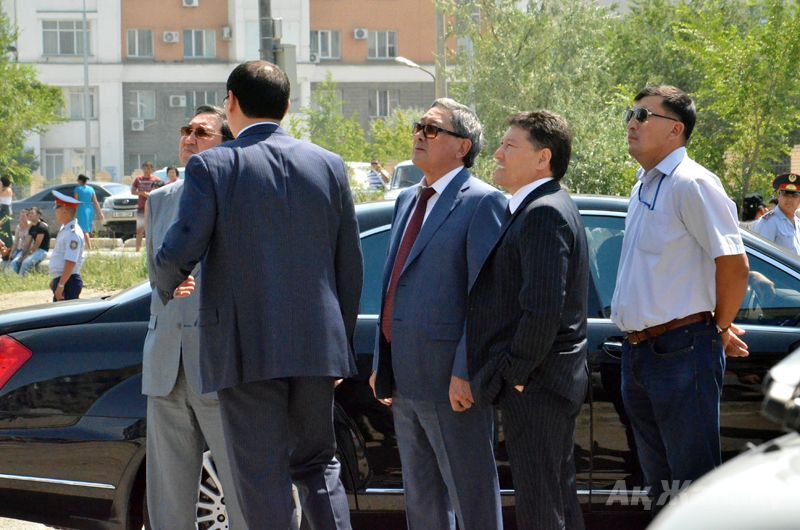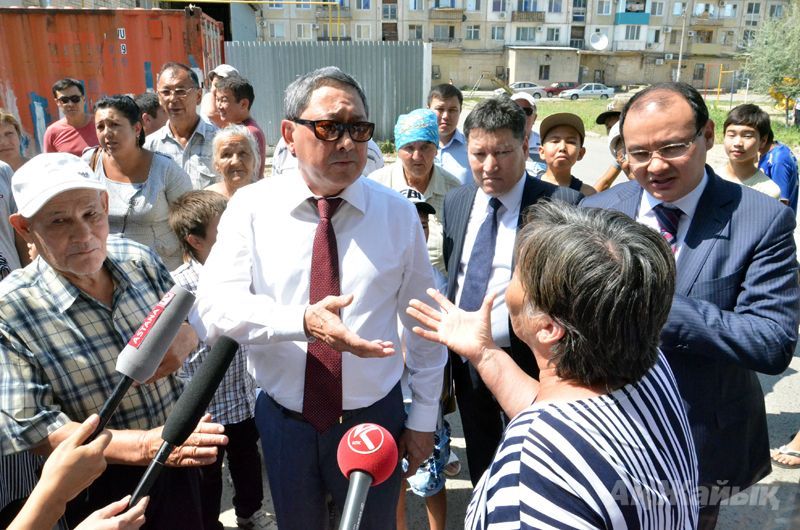 July 15 2013, 17:18