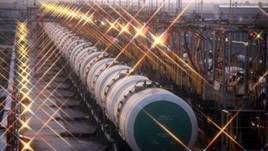 Kazakhstan oil production companies may start processing oil in China this year within tolling agreements, as reported by IA Novosti-Kazakhstan citing Bulat Akchulakov, Kazakhstan Oil and Gas Vice Minister.
Kazakhstan has adopted a law that enables taxing the refinement of Kazakhstan's oil in other countries as per the scheme effective in the republic. This is aimed at allowing tolling operations abroad and to reduce the internal market's dependence on fuel supplies from Russia.

The volume of tolling operations will nearly equal the oil products deficiency in Kazakhstan. Between 1 and 1.5 million tons, he said to journalists at KIOGE International Oil and Gas Conference.
Akchulakov emphasized that tolling will help minimize the country's shortage in such oil products as high octane benzenes, winter diesels and jet fuel.
Currently, Kazakhstan is considering Chinese facilities to refine its oil, said Vice Minister.
- So far, we are speaking of Chinese refineries only, he said and added that specific oil producers and volumes of raw material shipment abroad have not been selected yet.

As previously reported, the Chinese Dushanzi Refinery is being considered as a potential processing facility for Kazakh crude. It is situated near Kazakh border and is technologically oriented at refining oil from Kazakhstan.

Three major refineries working in Kazakhstan are not sufficiently meeting the country's internal demand. Due to this benzene export is banned in Kazakhstan.
Currently, Kazakhstan is filling the gaps by importing fuel mainly from Russia.
WKT
October 5 2012, 09:45