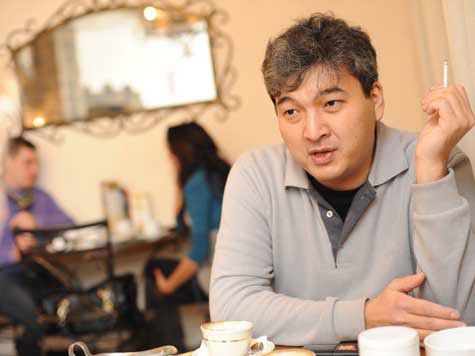 The situation with Kashagan indirectly affects the personnel changes at the Kazakh Oil Ministry and KazMunaiGas (KMG), Kazakh political analyst Daniar Ashimbayev said on Wednesday.

"The situation with Kashagan indirectly impacts on personnel changes at the Kazakh Oil Ministry and KMG," Ashimbayev told Trend on Wednesday. "The talks on Kashagan were held. The fundamental agreements were reached at the highest level. Therefore, it is wrong to say that Mynbayev was transferred from the post of minister to the national company due to Kashagan's stalling."

According to him, as minister Sauat Mynbayev has done much for the oil and gas industry. His activity was appreciated. There were no scandals with the subsoil users for the entire period of his activity.

"One of the reasons is that this person has served at this post for a long time," he said. "Second, as it is known, the President has set a lot of tasks for the ministry. Therefore, it was logically to appoint Uzakbay Karabalin Oil and Gas Minister. He has been actively engaged in these issues as head of the Kazakh Oil and Gas Institute recently."

According to him, some specialized tasks associated with some reshaping of the ministry's activity are set for Karabalin.

As for ex-head of KMG Lyazzat Kiyinov, Ashimbayev recalled that he appeared in KMG after the December events in Zhanaozen.

"Kiyinov appeared at KMG to calm the situation," expert said. "It was known that he came for 1.5-2 years. Though the situation in Zhanaozen is still complicated ...The city's population has grown from 100,000 to 140,000 due to migration for the last two years."

Expert added that despite his advanced age, Kiyinov does not intend to retire.

"At present, tougher regulation is required in KMG," he added. "This can be ensured by Mynbayev, proceeding from his experience at the Finance Ministry and the Agriculture Ministry."

"According to some media, Lyazzat Kiyinov is unlikely to be appointed akim of Mangistau region for the third time," expert said. "By the way, the press-service of Mangistau region has denied the information that Kiyinov will replace Alik Aydarbaev at the post of akim of Mangistau region."

"Most likely Lyazzat Kiyinov can lead the company consisting of "Kazmortransflot" and "KazMunayTeniz"," expert said. "The office has been relocated to Aktau. Either he will lead "Uzen Munaygas" with its task to increase oil production volumes."
July 4 2013, 12:55