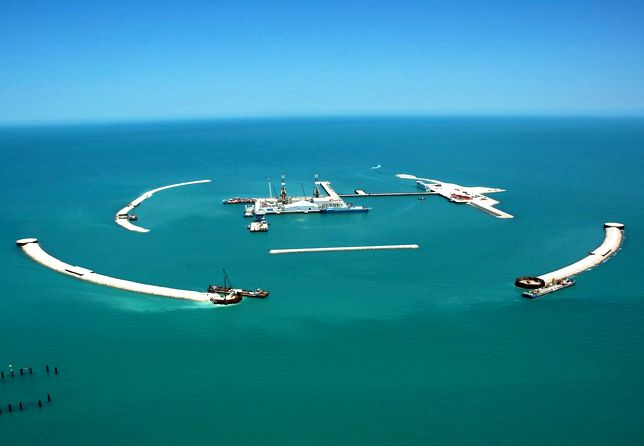 Kazakhstan's oil and gas ministry has notified ConocoPhillips of its intention to apply the pre-emption right to purchase the company's 8.4% share in the North Caspian project, writes nur.kz citing the ministerial press service.

The message suggests that Kazmunaygas, the domestic oil and gas company, has been designated as an entity that will acquire the ConocoPhillips interest in the project.
ConocoPhillips has previously declared it will quit Kashagan and sell its part to other investor.
Previous reports were CNPC, a Chinese national petroleum firm, is prepared to pay about $5 billion for the share in Kashagan field development.

Kashagan is the largest oil and gas field in Kazakhstan located in the north of the Caspian Sea. With the geologic reserves of 4.8 billion tons of oil and more than 1 trillion cubic meters of natural gas it is one of the world's largest offshore fields.






July 2 2013, 16:57