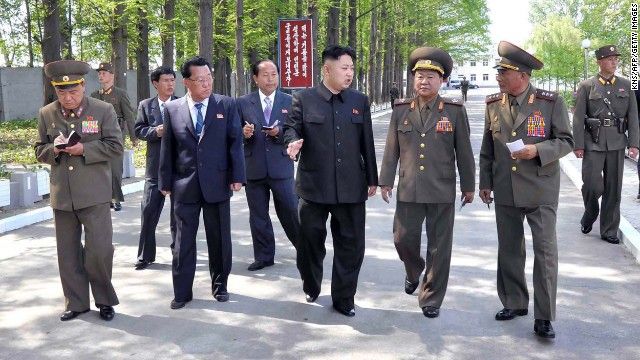 North Korea's chief nuclear negotiator will meet senior Russian officials next week to discuss ending the embattled nation's nuclear program, Russia's foreign ministry said.

The talks involving Kim Kye Gwan, North Korea's first deputy foreign minister, and Russian deputy foreign ministers Vladimir Titov and Igor Morgulov will take place Thursday, the ministry said in a statement, according to Russia's RIA Novosti news agency.

The meeting is "part of efforts to resume the six-party talks" related to North Korea's controversial nuclear program, according to Russia's foreign ministry.

Those talks involving officials from North Korea, South Korea, China, Japan, the United States and Russia have been at a virtual standstill since last decade.

Tensions in and around the Korean Peninsula escalated even further in the past year, particularly after Pyongyang launched a long-range rocket, then conducted an underground nuclear test two months later.

The international community widely criticized the moves, threatening yet more sanctions and punitive measures. And yet North Korea remained defiant -- even threatening to attack South Korea and the United States.

But things have taken a turn in recent weeks. Earlier this month, North Korea proposed high-level talks with the United States to "ease tensions in the Korean Peninsula," its state news agency reported.

More recently, while Kim was in Beijing for bilateral talks, the North Korea official and China's Vice Foreign Minister Zhang Yesu both issued statements calling for the resumption of talks to "peacefully solve nuclear issues through dialogue" with all relevant parties.
July 2 2013, 14:19