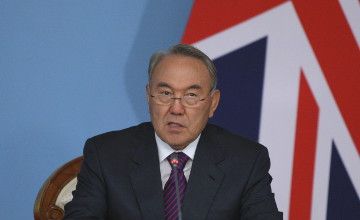 "No one has the right to tell us how to live and build our country," said the President of the Republic of Kazakhstan Nursultan Nazarbayev at a briefing after the meeting with British Prime Minister David Cameron.

Replying to the question by a British journalist on human rights violations in Kazakhstan, the President noted that was usually said by those who visited our country for the first time.

"You have passed through three countries, the names of which end in "stan" - Pakistan, Afghanistan, Kazakhstan. Do try to compare," said the President.

The President also stressed that Kazakhstan was firmly on the path to democracy in our country, provided the basic human rights. But during 20 years of independence democracy can not be achieved as it is in the developed European countries. At the same time, the main value for Kazakhstan is independence.
July 1 2013, 14:27