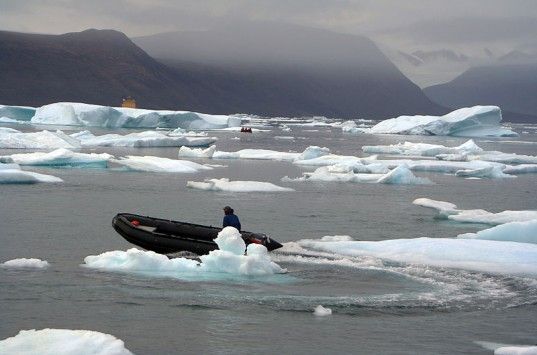 Russia's energy giant Gazprom said on Thursday it was giving up development of the Shtokman natural gas field under the arctic Barents Sea until new technology made the project viable, AFP reports.

"Right now we are not ready to work on this project," said company spokesman Sergei Kuprianov to Echo of Moscow radio.

"We are waiting for the emergence of more efficient technologies, less costly or that market conditions change," he added, delaying indefinitely a project in which France's Total remained a partner.

At 3.8 trillion cubic metres of gas, the Shtokman field is one of the world's largest untouched gas fields.

But buried underneath the Barents Sea above the arctic circle, developing it would require technology breakthroughs and huge investment.

In March Gazprom and Total said they were were still working towards developing the project -- which once also included Statoil as a partner until the Norwegian firm dropped out.

But the companies differed on strategy with Gazprom wanting to switch the field to liquefied natural gas production because of dropping European demand for piped gas.

Total said it was still interested in pipeline gas for Europe and not certain that the money it had put up for initial exploration was going to full effect.
June 28 2013, 10:21