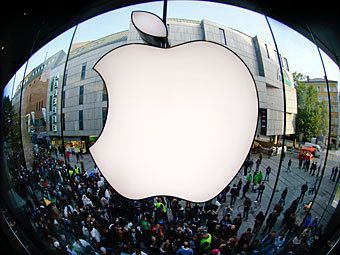 American Apple Corporation is the leader of rating of most influential brands in the world, according to Forbes. Given this, the company is just 11th in the consumer preferrence rating.
The publication notes that Apple remains leader in innovations. The brand value is estimated $87.1bn which is 52 percent higher than a year ago. A Bill Gates founded corporation takes the lead in consumer preferrence rating. The publication has noted that Microsoft spend almost two times more money on advertisement than Apple.
The top 5 is concluded with IBM ($48.5bn) and Google ($37.6bn). Intel, McDonalds, BMW, General Electric, Cisco are included in the top ten of most influential brands of the world. No Kazakh or Russian brands were listed. The full rating will be available in the printed version of the magazine.
In making the rating Forbes accounted the companies in the US market only. Therefore the list does not include such brands as Zara and China Mobile. In the ranking, the publisher considered a company's revenue in the last three years.
Consulting companies conducted consumer perception research for the magazine: two thousand people were proposed to select brands they prefer from among 130 companies with a brand value above $2.5bn. Consumer preferrence and brand value defined a brand's place in the ranking.

WKT
October 4 2012, 11:26