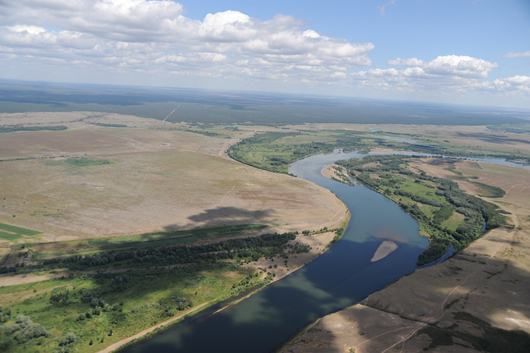 Kazakhstan Ministry of Regional Development has voiced a plan to divert Irtysh River to the south, an idea that was viewed as a solution to reanimate Aral Sea in Soviet times.
The proposal has been generated as part of the general scheme of territorial development. Authors of the idea suggest changing the direction of Irtysh referring it to central regions of Kazakhstan.
No terms, cost of work and technical details were mentioned yet.
Earlier, an idea was voiced as to building Irtysh-Syrdarya Channel to nourish South Kazakhstan with up to seven cubic kilometers of water every year.
The project will be submitted for government consideration in late summer.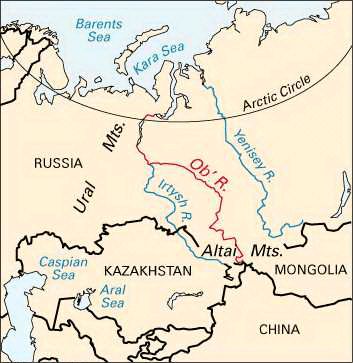 The idea has already been a subject of discussion in the country amid debates over Trans-Kazakhstan channel construction project in 2012.
According to Kursiv, the development plan envisaged "switching the stream of Irtysh from Russian direction to the inner provinces of Kazakhstan", but faced criticism.
"Did anybody ask Kremlin? Any idea what Russia may ask in place of the water we are going to take away from them?" then stated representative of Republican Center of Crisis Economy Ruslan Dzhussangaliyev.
Large scale plans to refer Siberian rivers to Kazakhstan and Central Asia were developed in 1970s. These included switching the Irtysh stream back to Kazakhstan towards Amu Darya and Syr Darya rivers, but in 1980s the Soviets abandoned the idea.
From its origins as the Kara-Irtysh (Black Irtysh) in the Mongolian Altay mountains in Xinjiang, China, the Irtysh flows north-west through Lake Zaysan in Kazakhstan, meeting the Ishim and Tobol rivers before merging with the Ob near Khanty-Mansiysk in western Siberia, Russia after 4,248 kilometres (2,640 mi).
It is the world's longest tributary river with a basin area of 1,643,000 km².
June 21 2013, 10:39