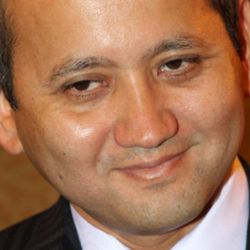 According to European media resources, Mukhtar Ablyazov, a Kazakh tycoon on-the-run is hiding in France, writes Kazakhstanskaya Pravda.
"Last time he was seen at Victoria Station getting in a bus leaving for France. Since then nothing is known about Mukhtar Ablyazov's location," reported Sueddeutsche Zeitung.
Sueddeutsche Zeitung and an Austrian magazine News conducted their own investigation - having analyzed Offshore Leaks data they concluded that the recipients of BTA bank funds were firms belonging to Mr Ablyazov's brother-in-law Syrym Shalabayev.

Western media suppose that through a dummy company SEVW Holding GmbH, founded in Austria, the widow of former BTA bank owner who died in 2004 had given her inherited stakes to Mr Ablyazov.

Previous reports were the oligarch was hiding in Italy.

Recently, Italian police carried out special operation in a house in the suburbs of Rome, where, according to their information, Ablyazov had been taking cover.

It turnt out the ex-banker was not there, but his wife and daughter.

May 31, 2013, Ablyazov's spouse Alma Shalabayeva, 47, and their underage daughter Alua were deported to Kazakhstan over illegal presence in the country using fake passports.
June 19 2013, 10:34