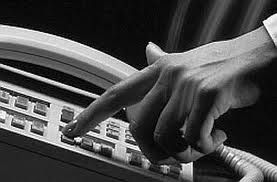 Kazakhstan's domestic security services may intercept phone calls, browse Internet history and read SMS and MMS of its citizens, writes CA-News citing Access' Global Movement for Digital Freedom.
The author of the research Peter Bourgelais studied export and resale of the Russian spy technologies in four Central Asian countries - Kazakhstan, Tajikistan, Turkmenistan and Uzbekistan, which home 55 million people.
"State security services of Kazakhstan are capable of intercepting phone communications carried on by land lines, browse Internet history and such low-structure data as SMS, MMS and posts at web forums. They also have tools to automatically recognize voices and even who is talking on the phone. They can watch mobile communications and have at hand advanced data analyzing software," writes Mr Bourgelais.
The report reads surveillance in Kazakhstan is carried out using SORM technology like in neigboring Uzbekistan.

SORM - a Russian acronym that stands for System for Operative Investigative Activities - is a Russian-made software developed by a division of KGB that deals with phone tapping.

According to Access, copies of the system are widely used throughout the Central Asia.
Its modified versions may carry out wire tapping of specific people using any Internet-powered means and phone communications.






June 18 2013, 15:32