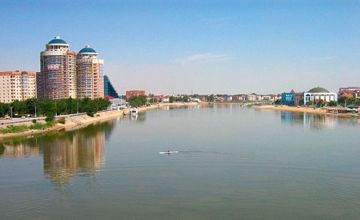 June 19-20 Atyrau hosts III International Oil and Gas Conference and Exhibition dedicated to Caspian shelf development, writes KAZINFORM.
"Ultra-modern technologies for successful development of the Caspian Sea shelf field projects" is the the main topic of the conference.

It is expected that Atyrau will gather representatives of major oil and gas operators, key industry experts and delegates from international organizations and government agencies of the Caspian countries.

The first day will focus on recent advances in strategic development of the oil and gas industry in the Caspian shelf, environmental safety of offshore development and technological innovation.

The second day of the conference will devote to regional projects in the Caspian Sea: development of offshore oil fields in Kazakhstan and Turkmenistan, innovative exploration and production technologies in the offshore fields of the Russian sector of the sea.
June 18 2013, 10:30