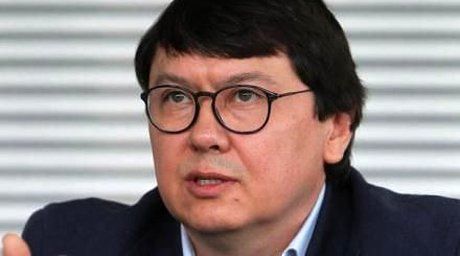 Yesterday, June 10, Rakhat Aliyev expressed willingness to hand over all assets, which have been arrested by Malta court, to the people of Kazakhstan.
The former ambassador of Kazakhstan to Austria, now sentenced to 20 years by Kazakh court in absentia, made this loud statement through his Twitter, writes Vremya.
Later that day, Aliyev called his fellow country people to send a petition to the court of Malta demanding removal of arrest from his property, which will be transferred to Kazakhstan people.
The belongings, by the way, could provide easy life to at least dozens of Kazakh pensioners, orphans and other people from vulnerable social groups.
According to the newspaper, the possessions include yachts, cars, planes, bank accounts owned by Aliyev himself, his wife Elnara Shoraz, their two-year old daughter Anzhelika Julianna Shoraz, and also by two companies and a person who manages these accounts.

Earlier, Kazakh web portal NUR.KZ wrote that ex-ambassador Aliyev could have laundered at least 113 million euros through Austria.
Austria is infamous for being 'a laundry machine' for the money Aliyev had transferred from Kazakhstan to Switzerland, Malta, Germany and the Middle East.



June 11 2013, 14:31