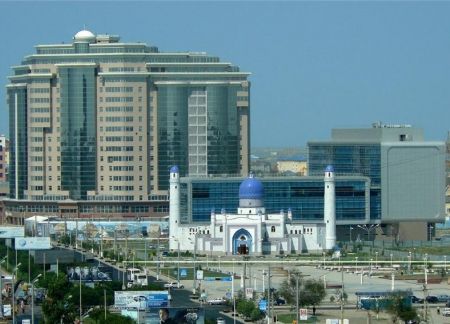 Stock photo
Atyrau Oblast administration - Akimat - and the South Korean company Cheonmoon C&T signed a memorandum on the construction of a high-price apartment complex with relevant infrastructure in Atyrau.

The project envisages 25 high rise blocks for 1,500 households and all required social and communal facilities within the area.

The governor of Atyrau Oblast Baktykozha Izmukhambetov said the project will add architectural improvement to Atyrau's image and vastly contribute to housing development.
Representatives of the Korean company assured that they would submit all required papers in early July.
Atyrau is placed fourth in the resale property rating of Kazakhstan's cities, behind Almaty, Astana and Aktau.
Average price of a square meter in Atyrau is US $1,237.
A two-room and a three-room apartment here will cost $66,500 and $92,000 respectively.
June 10 2013, 10:46