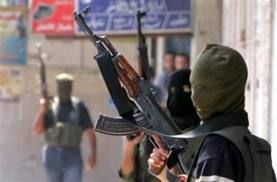 Control over militants' crossing of borders requires expansion of cooperation between the special services of different countries, Interfax-Kazakhstan reports citing chairman of Kazakhstan National Security Commission Nurtai Abykayev.

"This issue turned out to be the most painful. There are currently over 100 Kazakhstan citizens abroad, in Afghan-Pakistan region (Waziristan)," Abykayev told the journalists on June 6 during the 12th meeting of heads of special security forces and law-enforcement authorities of foreign partners of Russian Federal Security Service in Kazan.

The Kazakhstan National Security Commission's chairman stressed that the young people got to the militant camps under different reasons. "We know them by names thanks to the joint work primarily with our Russian colleagues," Abykayev said. The young people from Kazakhstan who are now in Waziristan were recruited by Caucasian militants who came to Kazakhstan, he said. 4 of the Kazakhstan citizens has recently returned from Afghan-Pakistan zone, Abykayev said.

According to Abykayev there are several militants from Kazakhstan in Syria. He believes that international cooperation of the law-enforcement authorities and special forces is important for tracking the militants' crossing of the borders. According to him, a system of information exchange of the related mattes has been established, namely with Russia.
June 10 2013, 10:40