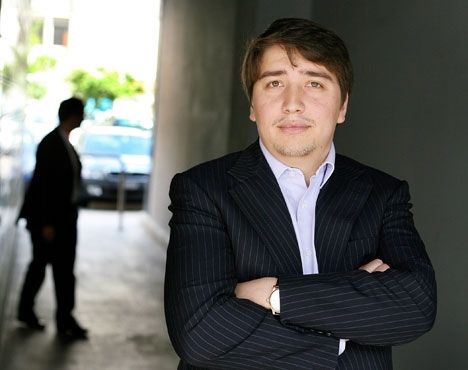 A son of a former Almaty Mayor Viktor Khrapunov (currently living in Switzerland), Ilyas Khrapunov, and his wife Madina Khrapunova, a daughter of the former BTA Bank's chairman Mukhtar Ablyazov, turned out to be on the diplomatic list of the permanent UN diplomatic mission in one of the African countries.

According to the document published on the website of the UN office in Geneva, Ilyas is employed by the diplomatic mission in Central Africa. The names of Ilyas and his wife are on page 222 of the document.

It is notable that Ablyazov's wife Alma Shalabayeva who was recently deported from Italy to Kazakhstan, lived in Europe under a fake passport of the Central African Republic.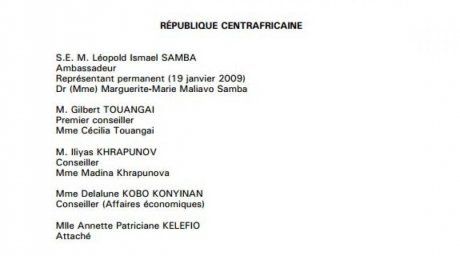 Earlier Kazakhstan Prosecutor General Askhat Daulbayev told that Italian law-enforcement authorities were searching for Ablyazov in Italy. On May 29 Italian law-enforcement authorities held a special operation in a house in the suburbs of Rome, where, according to their information, Mukhtar Ablyazov was hiding. The former banker was not found in the house. Police found only his wife and daughter. On May 31 Alma Shalabayeva and her daughter Alua were deported to Kazakhstan for illegal stay at the territory of Italy under fake passports.

24 criminal cases against Viktor Khrapunov and his wife Leila Khrapunova are being investigated in Kazakhstan. According to Kazakhstan investigators, the Khrapunovs transferred to over $48 million and 7.7 million Euro to foreign accounts in Switzerland and to offshore accounts between 2003 and 2007. This October Leila Khrapunova was added onto the wanted list in suspicion of a major fraud.
June 7 2013, 15:16