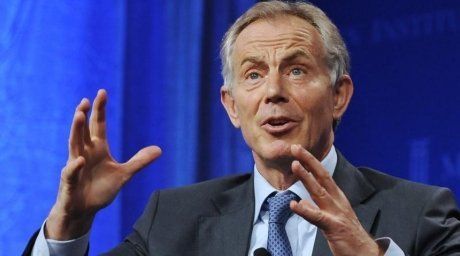 Former Prime-Minister of Great Britain Tony Blair told about the barriers that prevent Kazakhstan from escalating into the top 30 most developed countries of the world, Tengrinews.kz reports.

"There is a whole range of problems and barriers. Some of them are natural and some are man-made. Geographically, the country's scale is a problem. Climate and Soviet heritage can also be a problem. It means that old systems are not gone for good, and the mentality remains," Tony Blair said during the lecture on modernization of regional politics in Kazakhstan President's State Management Academy in Astana.

"To advance to a new level of development you need a completely new formation. For example, decentralization is already happening. If you vest local maslikhats (local executive bodies) with authorities, then you will have mechanisms to hold them accountable and the populations will be able to hold them accountable as well, because a situation when there is authority but no accountability is a bad one," the former Prime-Minister said.

Considering all the above factors, he advised Kazakhstan officials to implement changes consequently and expressed confidence that Kazakhstan would manage to join the top 30 countries of the world in time.

"There are certain elements that could help you succeed. I am sure that this is possible. But it takes a disciplined and consequent approach, the one that does not destroy things that are already in place but only creates," Blair said.
May 30 2013, 17:23