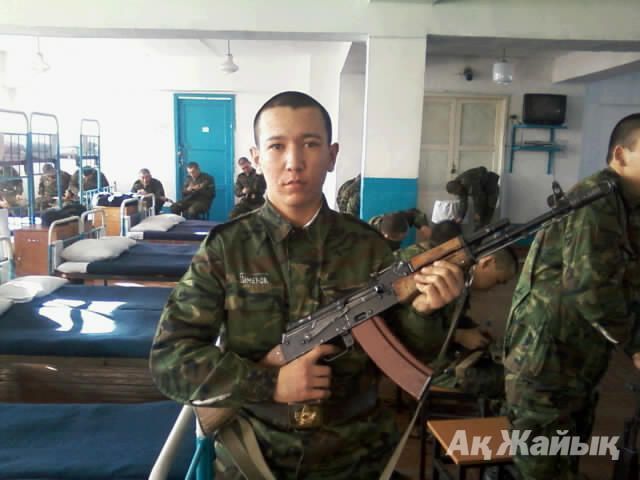 On photo: Private Meirkhan IMENOV.
It is still unknown when the conclusion on the tragedy at the border post in Arkankergen will be made.
The remains of 11 border guards out of 14 corpses founded at the scene have been identified, but Kazakh experts failed to confirm the death of 3 soldiers, including Meirkhan IMENOV from Inder district of Atyrau Oblast. To identify who the survived fragments belonged to, a few months ago they were sent to Germany for genomic expertise.
On Sep 27, Meirkhan's farther – Sagindyk IMENOV travelled to Astana on the invitation of the Prosecutor General's Office to receive the results of the expertise.
- The parents of another border guard, Denis Ray also arrived. In the Prosecutor's office they read the document where it says that DNA expertise established the identity of only one border guard – Rustem Akylbaev, but failed to identify the other two border guards,- said Sagindyk Imenov upon his return to Inderborsky settlement. - Nevertheless, we were told that our sons are dead and they proposed us to take the uncertain remains. Both, myself and the parents of Denis Ray refused to do so, because we are not sure whether those remains belong to our sons. In the near future we have intention to appeal to foreign countries' governments to help us to find our children.
On October 4 Meirkhan Imenov would have turned 20.
By Lyazzat KARAZHANOVA
September 29 2012, 09:54