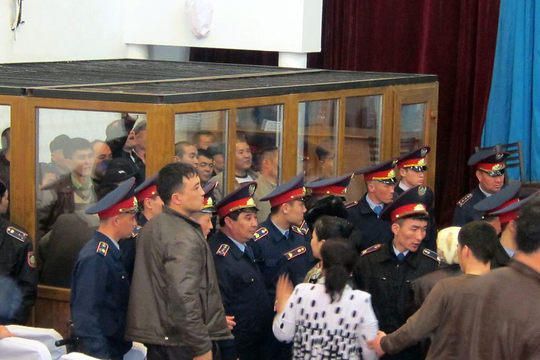 Supervisory Board of Kazakhstan's Supreme Court decided to change the sentences issued in relation to some participants of 2011 Zhanaozen events, writes Kazinform.

Chairman of supervisory board Akyltai Kassymov decreed that 6 men - Askaruly, Kosbarmakov, Nepes, Besmagambetov, Aminov, Idilov - get a 2-year suspended sentence.
The sentences of others convicted of involvement in the organization of the violence, serving up to seven years, were left unchanged.
To recall, on June 4, 2012, out of people accused in the case of mass disorder in Zhanaozen that took place following a months long strike of oil industry workers in 2011, 16 had received probation, 5 pardoned and 3 justified.
Initially, lawyers had requested milder punishment for some of the convicted - to replace imprisonment with probation, and to justify the others.
May 28 2013, 14:41