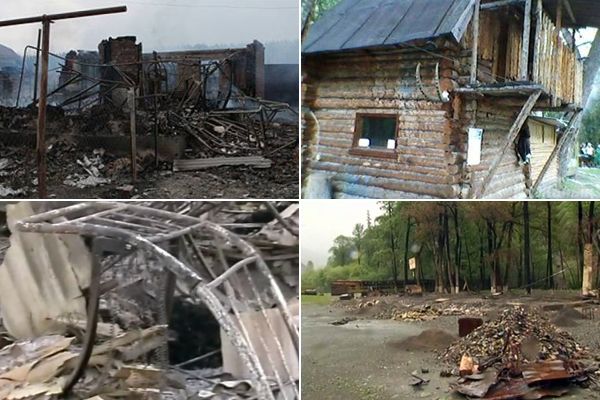 A year ago, on the night of May 27-28, independent Kazakhstan saw one of the bloodiest tragedies in its history - the Massacre at Arkankergen Border Post, reports KTK Channel.
These days, Usharal, a settlement near the burnt garrison, where the military district management is quartered, is preparing for commemorative ceremonials, which the relatives of those slaughtered at the border post will be visiting.
A new squad is bearing commission at the notorious post today. It now consists of contract servicemen only.

They chose not to restore the old burnt barracks but to build a brand new post nearby.
Today, young border guards on service in Usharal live a usual soldierly life - marching on the drill ground, doing physical training and sitting theoretical lessons.
To talk about the bloodshed is not welcome in these places, while, the whole country well remembers it.
"When they told me I was assigned to Usharal, my parents were frightened at first. You know the case with Vladislav Chelakh. I felt no fear when heard where I was going, on the contrary, I was happy to serve in border troops," says Private Sergei Panasyuk.
However, Private Panasyuk, like other conscripts, will not be serving at the post. Since recently, the border is watched by professional contract soldiers only. It's believed to be safer.
"They have 3 or 5 year contracts. They are experienced and know all nuances of serving, particularly, in mountaneous places. Therefore, only servicemen under contract are sent to outposts," explains Maksim Gordienko, commander of staff of the military unit 2484 of Border Guard Service.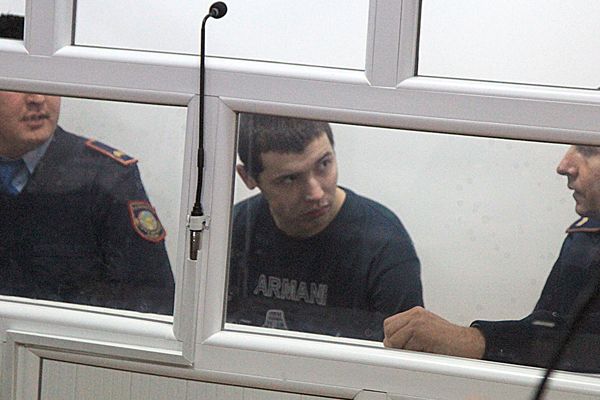 Vladislav Chelakh, 19, the alleged butcher of Arkankergen, at trialA group of border guards arrived here just a week ago. The outpost is contacted every two hours. Besides fixed communication means, a satellite one has been installed.
The construction of the new post will begin in a month. The new facilities will be built in 500 meters from the old burnt one.

Soldiers try to avoid going to the burnt site - everything there reminds the tragedy.
That is exactly where, a year ago, in the early morning of May 28, a bloodshed took place.
Fourteen soldiers and a forest ranger were mercilessly shot to death while asleep and burnt with the barracks.
A marble slab with 14 names has been put here. The same memorial will be opened in Usharal.
Rabiga Kadyrgaliyeva and her husband are preparing for the trip. She still can't believe her son Nurzhas is no longer alive.

"Mother's heart does not believe that my son is dead. I am going there to pay tribute to those guys who my son served with. My son is alive and I am still waiting for him to come," she says.

Relatives of the murdered border guards will be flown to Usharal from Almaty by a military plane.
The mother of Vladislav Chelakh, a then 19-year-old soldier accused of killing his fellow soldiers and later sentenced to life, Svetlana Vaschenko is coming too.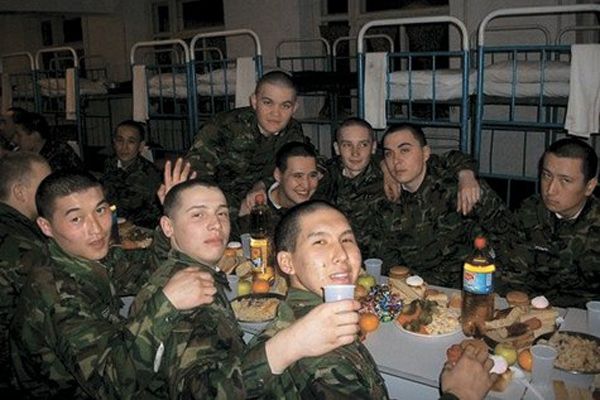 By the moment of tragedy, the garrison numbered 15 servicemen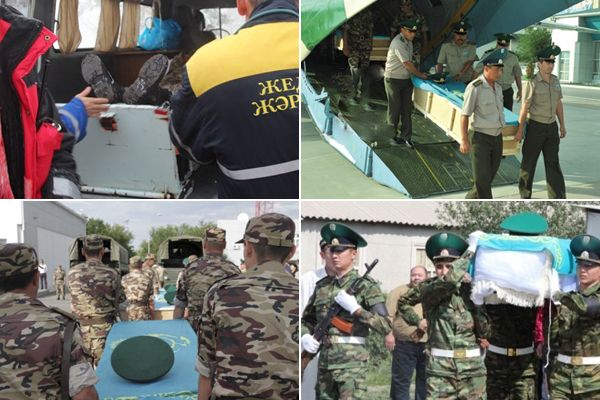 May 28 2013, 10:45