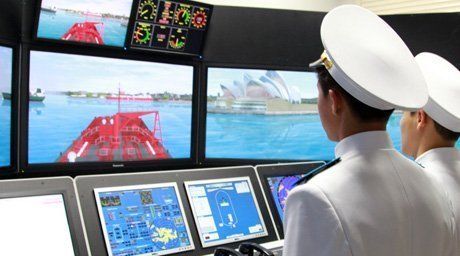 The official opening of Kazakhstan Maritime Academy was held in Almaty, Tengrinews.kz reports.

The Academy is based in Kazakh-British Technical University (KBTU). According to the organizers, this university complies with all the requirements to do the teaching in the English language. Young Kazakhstan people dreaming of working at sea have to pass a special test or the National Test with physics being a compulsory subject. After that, according to the international requirements for navy personnel, they will have to pass a medical check and an additional maths test and a personal interview. The studies are held in the English language.
"The bachelor program lasts for 4 years. During the second year the students are sent to the Netherlands for internship that will last for 6-8 weeks. Then the studies continue in KBTU. The third year includes a compulsory internship, i.e. 365 days at sea. The students go back to Almaty for the fourth year and, having obtained KBTU diploma, apply to the Ministry of Transport and Communications to get a license and become professional mariners. They will be able to work on ships of any capacity," the dean of Kazakhstan Maritime Academy Dmitriy Kovtunenko said.

The Academy is currently registering students for 2013-2014. The total of 25 grants have been allocated. The education, accommodation and food for the Academy's cadets are free. 20 first students studied in the Academy last year, 6 of them were girls. Young cadets have already finished the internship in the Netherlands and are continueing their studies in the Academy.
May 27 2013, 14:33